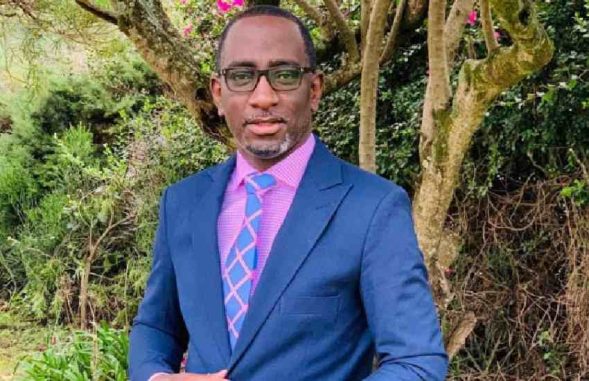 Robert Burale is a renowned life coach, motivational speaker and a pastor.
He ekes his living ministering in his church and offering counseling in matters marriage and life in general.
He is a well-polished guy with a dark past. Robert ones narrated how he was enslaved in immorality but God saved him from that pit.
Sometimes in 2020, he created controversy when he tweeted from his ICU bed that he was suffering from Covid 19.
During those initial stages of Covid 19, people never believed that it actually existed until it became a monster wiping people from the face of earth.
Robert Burale became the victim of suspicion among Kenyans who have little faith in their government.
According to most online users, Robet Burale was a scammer who was helping the government to spread their fake gospel which was not true.
Robert also caused tongues wagging when he said that he has struggled sometime back in his life to an extent of eating tooth paste for supper.
People did not believe him and he instantly became the subject of mockery. Fast forward, his event posters have gone viral due to the cost of his tickets.
He is hosting an event and in a poster making rounds, the attendees will have to cough a whooping Ksh 12,000 for an overnight event that will take place at Hill Park hotel on November 18th.
One Lito Steve said: "Love is free but the advice of getting it isn't. Being Single has never been this expensive."
Ernest Lagat wrote: "The bitterness in the society makes Africa the last place to make it, Burale is not robbing anyone, it is a willing buyer, willing seller."
ALSO READ:
1:Sonko Accidentally Shows Off His M-Pesa Balance And Kenyans Can't Believe It
2:Governor Alfred Mutua Reveals Why He Dumped Lilian, Juliani Is Not The Reason