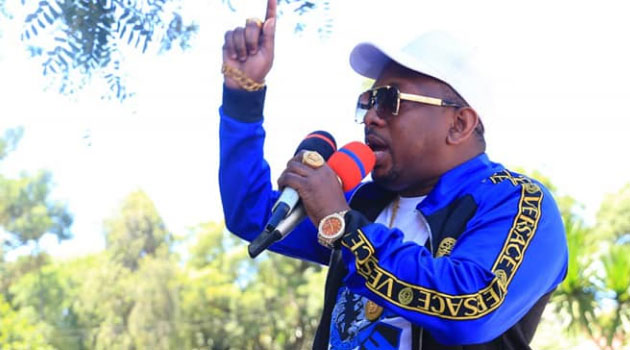 Sonko, the former Nairobi County Governor, has made his M-Pesa balance public.
This is after sharing a confirmation message with his admirers, as well as a live video.
The colorful politician went live on Facebook around 3 a.m. today, giving out his phone number to his admirers.
He asked them to call him and tell him about their problems that are preventing them from sleeping.
Kenyans made phone calls and conveyed their wants, while others left comments in droves.
Lavender Achieng, one of the comments, asked Sonko for assistance in purchasing medicine for her child.
After transferring her Kshs 1000, the ex-governor sent her a confirmation text, revealing his M-Pesa balance.
The balance was Kshs 254,563, according to the statement, and Kenyans couldn't stay calm.
They swarmed to the message, forwarding it to their connections in the hopes of benefiting as well.
The politician had a balance of Kshs 292,030 when he first went live, but his monthly expenditure was Kshs 3,422,293.
Sonko has been posting late at night or very early in the morning, claiming to be suffering from insomnia.
Mike Sonko confesses to be struggling to sleep after undergoing very tough situations in his life.
This includes losing his gubernatorial seat on an account of corruption and gross violation of chapter six.
Governor Sonko suffered a vote of no confidence by Nairobi county members of county assembly.
Sonko however, blames the president for politically instigating his removal.
He is having sleepless nights especially after the court of appeal threw out his application to remove Ann Kananu from office.
Ann Kananu is the current acting Governor of Nairobi county courtesy of Sonko's appointment.
The political star of Mike Sonko is deeming by the day because IEBC might not allow him to vie in 2022.