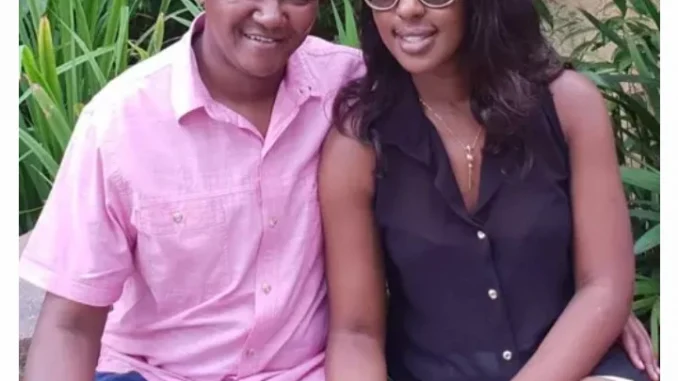 Governor Alfred Mutua revealed he still misses his ex-lover and former Machakos First Lady Lilian Nganga.
This comes months after the power couple announced publicly that they are no-longer a couple.
In August 2021, the two, who had been lovers for nearly a decade, announced their breakup on social media.
Lilian went ahead to announce her new relationship with rapper Juliani.
When asked if he misses his ex-lover, Mutua admitted it without hesitation to the Standard.
Governor Mutua said that it is natural for people to miss someone who has been in their lives.
"People who come into your life, whether for a month, two months, or twenty years, leave an impression on you.
They imbue you with a piece of themselves. It's in your nature to miss them.
If you don't want to miss them, you'll have to be the devil's incarnate "he stated
Governor Mutua also insisted that the former Machakos first lady is still his friend.
He refused to go into detail about why they ended their relationship.
But from this conversation, he blames malice for ruining his marriage.
"Lilian and I have been friends for a long time. I'm not going to talk about my relationship with you.
I'm not going to do it. It is inconsiderate of the other person "he stated
One of the main concerns among their followers was what would happen to their opulent A&L Hotel.
It was named after a combination of the couple's first initials.
Governor Alfred Mutua stated that the company will continue to operate as a joint venture with both of them as partners.
"The business name has stuck, and the best one can do now is support the venture," he remarked.
The governor, who refused to specify if he was dating anyone, did provide some marriage advise.
Saying that love and friendship are the most important ingredients in a happy marriage.
"Friendship and sincere love are essential components of a successful marriage. Malice is a deal-breaker in a marriage "he stated