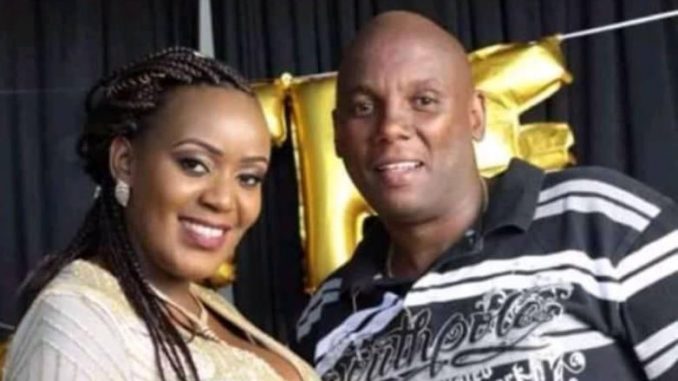 A somber mood engulfed Kiambu Town yesterday evening after a popular businessman decided to take his own life after fatally shooting his wife. The 42-year-old man was identified as Jonathan Mukundi Gachunga and his wife's name is Philomena Njeri.
The report of their bodies' discovery was made at Kiambu Police Station by Mukundi's friend Robert Charango Njuguna. Robert had tried to make phone calls to his now late friend but all in vain.
According to him, it is so unlike Jonathan not to pick his phone calls. That is why he decided to go and look for him physically at his home accompanied by police officers from Kiambu Police Station.
On reaching Mukundi's house, they found the bedroom door locked from the inside. They had to break it and enter the room. They were shocked to find two lifeless bodies lying in a pool of blood.
The officers were able to establish that Jonathan Mukundi who was a licensed firearm holder shot his wife in the head killing her instantly. He then took the gun, a Glock Mini of serial number BEZA475 and shot himself in the head too.
READ ALSO: Men Wobbling In Fear After A Nairobi Woman Expose Over100 Men She Has Infected With HIV (PHOTOS)
After combing up the scene, the scene personnel officers ferried the bodies to Kenyatta Referral Hospital Mortuary where they were kept awaiting autopsy.
The motive behind the heinous act was however not immediately established. But it could be something to do with a love triangle.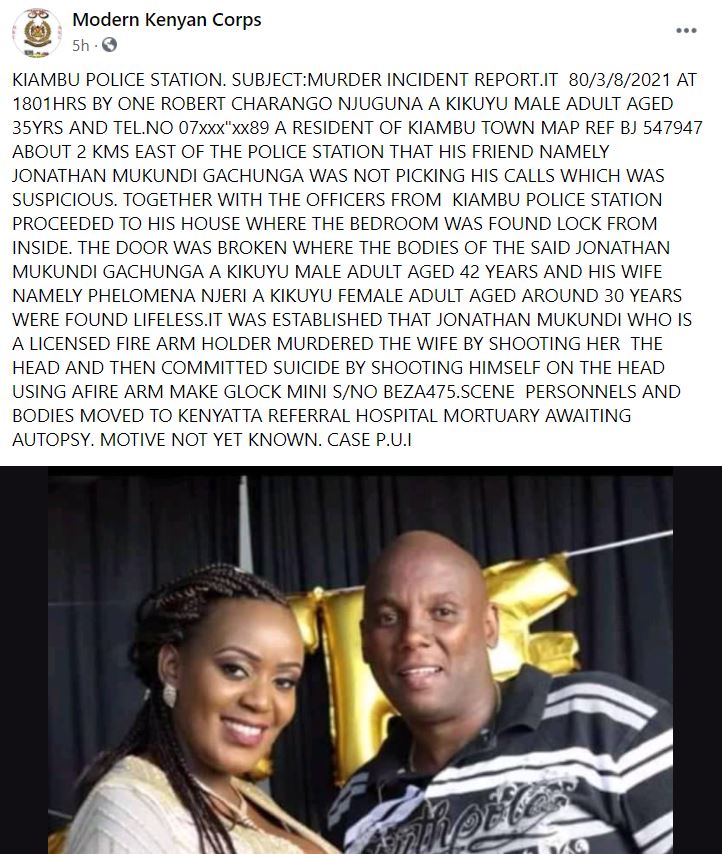 Those who know Philomena Njeri describe her as a very jovial lady. Until her untimely death, she was a vehicle spare parts dealer at Mlolongo. Jonathan on the other hand dealt with salvage vehicles. He mostly did business with insurance companies.
Stories of married people killing their spouses and then killing themselves have become commonplace. Depression is a killer and Kenyans need to normalize seeking the help of psychiatrists before making rush decisions. Check out a photo of the couple below.