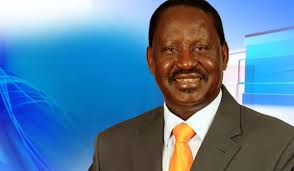 Raila Odinga is a seasoned politician with a huge fanatical following. His charisma and sense of humor endear him to many Kenyans. He is a man with a great CV when it comes to fighting for various freedoms and human rights.

He was a key player in the fight against corruption, dictatorship, and clamour for a new constitution. Raila is a brave politician that stood up to Moi's dictatorial regime and he served a 9-year prison sentence for political persecution but the man forgave his oppressors.

He has risen through the ranks from a university lecturer to a prime minister. People may be quick to dismiss his success because he was a son of a former vice president but they forget that during Moi's time if you opposed his governance, the government mercenaries will cripple you physically, emotionally, and economically.

The Odinga family spent most of their lives opposing the ills of government and they felt the wrath of a very powerful president that was willing to stop anything or anyone that was trying to threaten his regime.

Raila started working as an engineer in a gas company in Germany soon after he graduated and when he came back to Kenya, he joined Nairobi University as a lecturer in the engineering department. His salary at that time was two thousand Kenyan shillings per month.

Driven by the determination to make wealth, his salary was not enough so he decides to open a side hustle along Kampala road. He used to weld various metal objects ranging from steel windows to doors. The machines for welding were acquired from an Indian businessman who had been chased from Uganda by Idi Amini for 12 thousand shillings.

This money did not come by that easily. Raila had to sell the left-hand car that he had brought from Germany during his days in that European country. Raila was speaking to businessmen to encourage them that they can do genuine business and build an empire over the years without stealing public resources.