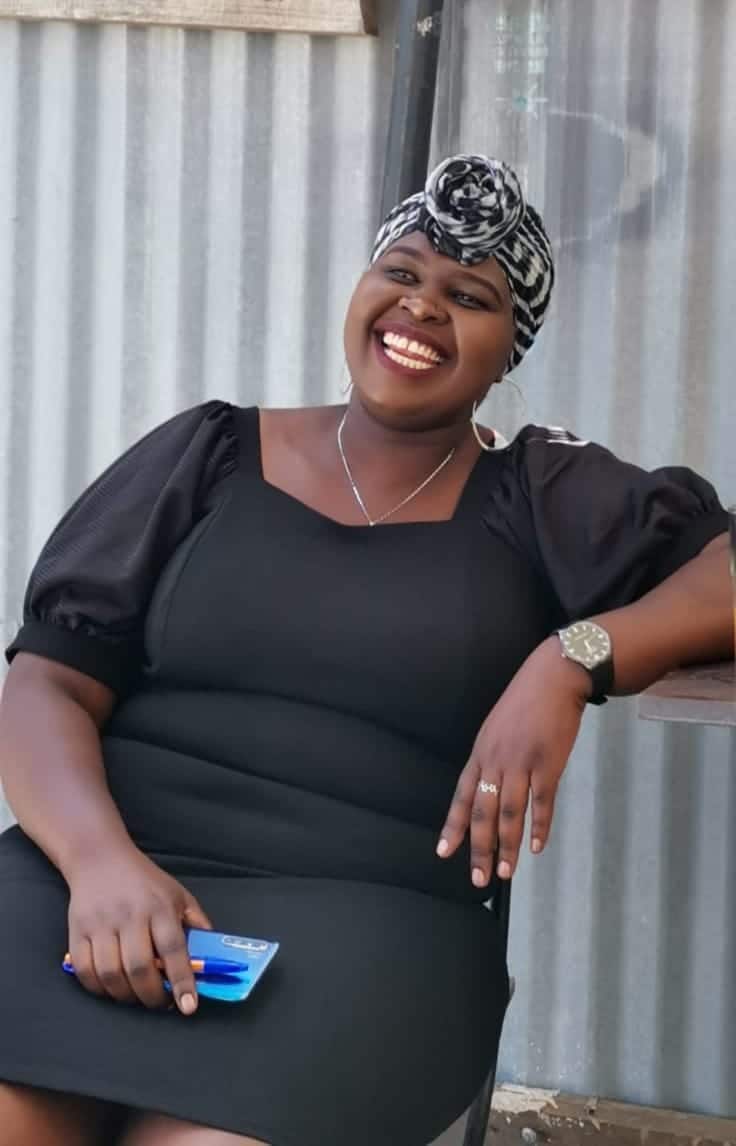 Professor Hamo recently made headlines when Churchill comedian Jemutai claimed that he was the father of her two children but he was a dead beat father that only showed up in her house at midnight after a night out of binge drinking.

With a well-paying job on the radio and a comic career to boast, professor Hamo never bothered to check on his kids. According to Jemutai, professor Hamo has another wife and kids that live in Nakuru town.

She revealed that she is on good terms with his wife in Nakuru and that she used to buy foodstuffs and clothes for his children and wife when the funny professor went missing from home.

She portrayed him as a drunk who didn't care about the welfare of his family. She went public when she found it difficult to foot her bills because Hamo was not picking her calls.
The story went viral even though other people wondered whether it was indeed true or a ploy to push up their ratings by courting controversy.

The two love birds eventually settled their differences away from the public through the help of their close friends and family. They are now living harmoniously with their kids.

In an interview conducted by radio personality Felix Odiwour popularly known as Jalang'o, professor Hamo revealed that he no longer works at Hot 96 as a co-host to Jeff Koinange. Hamo revealed that he decided to quit his well-paying job because he felt that he was not going to grow and become wealthy if he remained employed.

Professor Hamo further revealed that the Radio job stifled his side hustles and that frustrated him. He however revealed that before deciding to quit his job, he went to his baby mama Jemutai and explained his reasons for quitting .
She understood his case and committed to supporting his move because that is what family does.