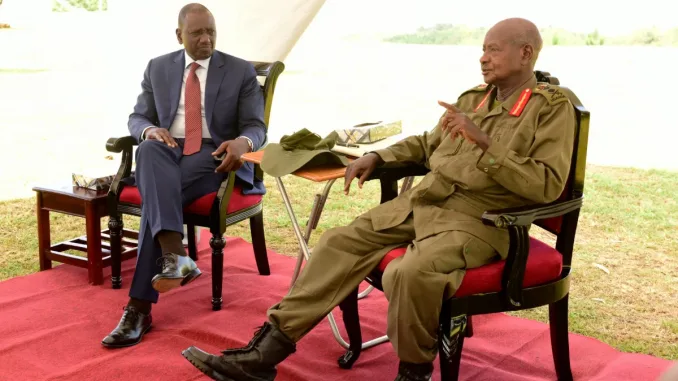 William Ruto's aborted Uganda trip sparked reactions after he was allegedly blocked from traveling for reasons well known to the Kenyan Authorities. According to the information doing rounds online, sources close to the deputy president said that he was humiliated and tossed from one officer to the other regarding the order to stop him.
The deputy president was told to call the president and ask him for permission before he can be allowed to leave. Hi, the entourage was however allowed to board the plane as the dejected Ruto went back to his official residence in Karen.
Kenyans wondered why the deputy president has been visiting the president of Uganda on private matters on several occasions. The explanations given by Ruto and his team made matters worse because Uganda is not a country to benchmark on anything.
Also Read: Is Mike Sonko The Reason Why Mukundi Shot Njeri Dead Then Committed Suicide?
The government had a problem in particular with one Turkish citizen who is a terror suspect having been detained in 2001 for planning a terrorist attack in Frankfurt Germany. The Turkish Embassy in Nairobi has since released a statement clarifying that Harun Aydin is an honest businessman.
The president of Uganda Yoweri Museveni through has officially released a statement saying that he did not invite the deputy president and he was not aware he was planning to visit Uganda. Museveni said that if the visit was official, the Kenyan high commission would have called to arrange protocol services for him as a VIP but that did not happen.
He further reiterated that he respects the president and the sovereignty of Kenya. He does not wish to interfere in their internal matters. This is throwing the deputy president under the bus and paints him in a bad picture especially after he had released a statement saying that he was invited by the Ugandan president.