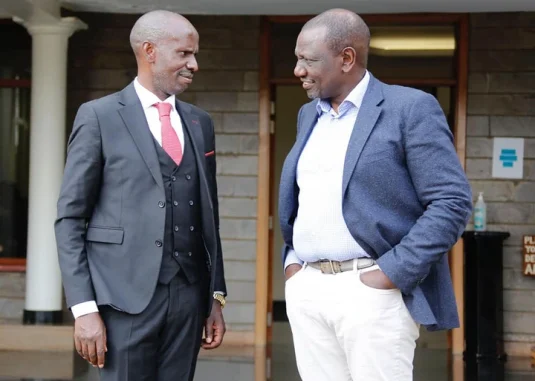 Wilson Sossion, a former Knut Secretary General, was attacked by thugs in Ndanai, Bomet County, but he survived.
Wilson Sossion had attended an event in Ndanai when teenagers armed with stones vandalized his car.
This is according to Citizen TV's Martin Kosgey.
Wilson Sossion announced his candidacy for the Bomet Senatorial seat a week ago.
The former KNUT boss will square off against current Bomet Senator Christopher Langat.
In a speech to UDA Party members, the lawmaker said that Ruto was the best candidate to succeed, President Uhuru Kenyatta.
According to sossion Ruto would be a record-breaker in executing development projects.
Senator Christopher Lang'at of Bomet criticized Sossion's decision to join the party.
He claims that the former KNUT chairperson was an ODM party stooge looking for mileage through the DP.
ALSO READ: 
1: KDF (Kenya Defence Forces) are among the most disciplined troops in Africa, if not the world.
The African Union's and the United Nations' trust in them in peacekeeping missions supports this.
However, now and then, a KDF Officer goes rogue and commits a crime, and they must face the law.
Kenya Defence Forces have recently opened up to the rest of the country via their social media accounts.
They have been giving Kenyans a sneak preview of what goes on behind their massive barracks gates.
Regular Kenyan police can not apprehend soldiers. Here's who takes them into custody.
2: The Bars and Pubs in Nairobi with the Most Alcohol Sales
Bars and pubs in Nairobi run a good percentage of the Kenyan economy.
Whenever the Ministry of Finance wants to raise some money, they just raise the price of alcoholic beverages.
With or without curfew, Kenyans will find any excuse to be in a pub or a bar, devouring life with a big spoon and washing it down with their favorite tipple.
For some rich people, the more expensive the drink is, the better…..READ MORE HERE>>>>>