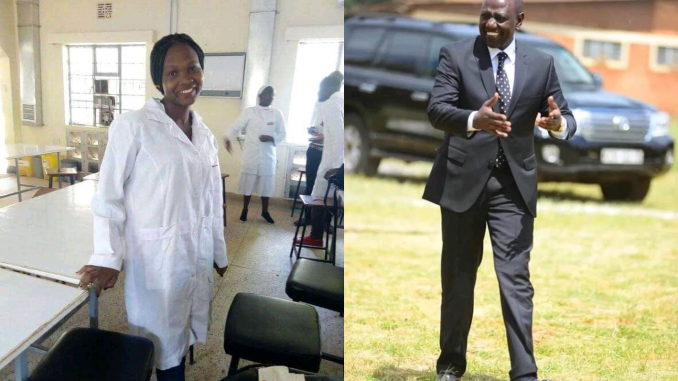 William Ruto's next-door neighbor, Violet Chepleting, went viral several years ago.
This is because her parents couldn't afford to send her to the famous Kenya High School.
Many people hoped to catch the Deputy President's attention because they lived next door, but none did.
William Ruto's mantra has been a man willing to assist and fight for the poor and marginalized, failed to assist her.
This is a major setback for his hustler narrative and the skies he has been promising Kenyans.
This is after William Ruto failed to do a simple act of charity, as they have frequently praised him for his generosity.
After seeing the post, a stranger sent by God reached out to the family and committed to take her through high school.
Damaris Too drove Violet to Kenya and paid fees and costs on her own. Violet had found a new mom, and she had found another child.
This is in contrast to many other examples where politicians carry such issues through the first term and then abandon them.
Damaris paid the fees all the way to form four. Completing also did not disappoint; after four years, she received an A. She felt compelled to study medicine.
Damaris Too, the current Chama Ya Mapatano Party leader, did not let her depart without ensuring pursued her dream career.
Chepleting is presently in his third year of medical school. Speaking on the subject, Damaris expresses her joy at seeing 'her' daughter realize her dream.
Her Sponsor's Thoughts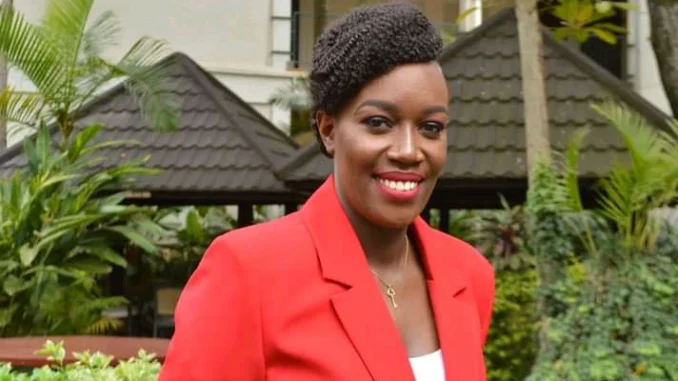 She hopes she will be the light her family needed in the future, as well as help those in need.
She claims she has no regrets about taking her in and that if she had to do it again, she would do it without hesitation.
"This young lady is currently in her third year of medical school…
I shall be eternally grateful to God for allowing me to be a blessing.
If I had to do it again, I would do it without hesitation. I can't wait to see her work with patients "Damaris stated.
Encouraging other online users to assist when they come across similar situations.
Being a blessing to others, according to Damaris, is rewarding.
Damaris entered politics a few months ago, and her party, CYM, promotes women's empowerment.
ALSO READ:
1:Alfred Mutua Reveals What Slay Queens Have Been Doing To Him since His Breakup with Lillian
2: Was He The One Leaking Secrets? Senior Statehouse Officer Resigns, Joins Ruto.