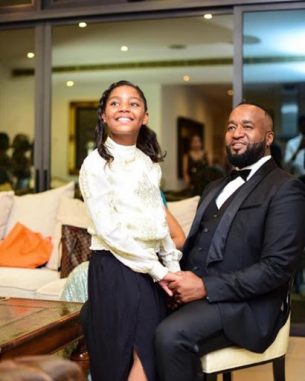 Joho, the flamboyant governor of Mombasa, has been revealed as a slacker father.
A relative confessed to Edgar Obare that the Governor has failed as a father.
Although portraying a wealthy lifestyle on social media, never provides for his Italian wife and children.
After he abandoned them, it reportedly compelled his wife to withdraw their children from a private school.
She went to enroll them in a low-cost public school where they currently go.
"The wife had to transfer the kids from a private school to a public school once.
This is because she couldn't afford the private school's school fees," a relative told Edgar.
Madina, Joho's wife, has apparently been suffering in quiet for a long time, hoping that he will change.
However, she became dissatisfied with his erratic behavior and sought for divorce.
According to the relative, Joho's extramarital encounters are is the reason his wife is seeking a divorce.
Here are some screenshots of Joho's wife's relative telling Edgar Obare about their rocky marriage.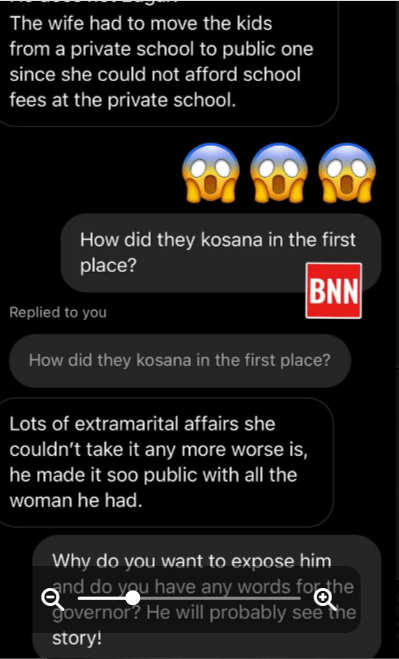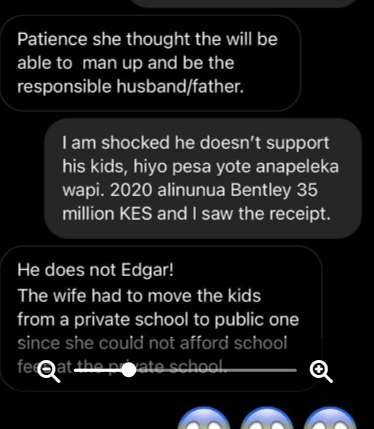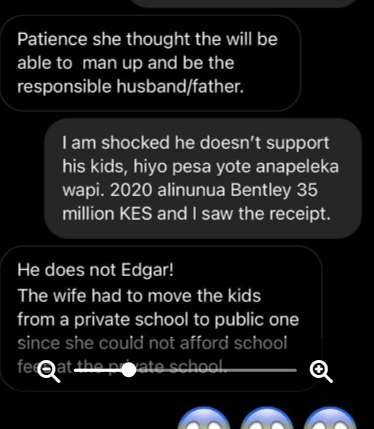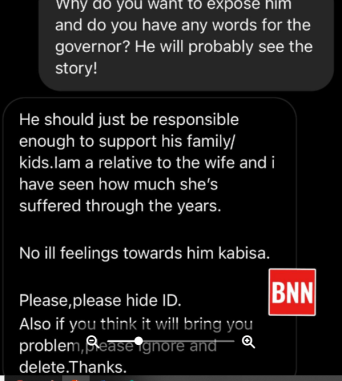 Edgar Obare Reveals the Beautiful Girl Governor Joho Is Dating After Dumping Natalie Tewa
If there is governor whose personal life Kenyans religiously follow, then it is Mombasa County Governor Ali Hassan Joho.
Those who like him do so because of his good looks and charismatic personality.
The flamboyant politician has been dating popular YouTuber and travel vlogger Natalie Tewa.
Controversial blogger Edgar Obare spilled the beans on the romantic relationship, and Natalie never took it well.
She sued him for exposing her private life without consent, something that annoyed Obare's fans.
The incident saw the tea master go through a very tough time.
At some point, unknown people who were clearly following orders from someone in power even kidnapped and harassed him.