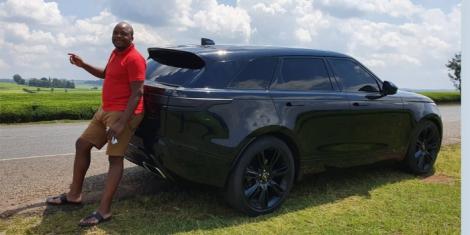 Jalang'o, also known as Felix Odiwour, is a comedian, MC, business owner and radio host.
He is currently working at Kiss100 FM radio and Co-hosts a popular morning show with curvaceous Kamene Goro.
He is a philanthropist who has been helping very many needy cases across the country.
His rise from grass to grace is so inspiring to the youth who are still struggling to get meaningful jobs.
He is looking to run for a political seat in Lang'ata constituency in Nairobi. He wants to represent the people of Langa'ta in parliament.
Jalang'o will vie on an ODM ticket, given it is the most popular party in the area.
The hardworking comedian come radio host was at some point accused of being part of the criminal enterprise commonly known as 'wash wash'.
He strongly denied those allegations and assured Kenyans that he is an honest, hardworking man that has toiled his way up the social ladder.
Jalang'o reiterated he is not a fraudster and can account for every coin he has.
He has never done money laundering because he doesn't want to end up in jail.
Speaking on radio, Jalang'o revealed to his fans that he no longer owns any car.
This is surprising because Kenyans know him as a lover of enormous machines.
ALSO READ:
1: Pandora's Papers Expose On Uhuru Billions, Ruto's Hand And Facts
2: Juliani's Ears Are Gone After Snatching A Kamba Man's Wife
He knows all the top of the range of cars, but his latest declaration changes everything.
Jalang'o claimed that investing in real estate is preferable than investing in vehicles because the latter depreciates while the former appreciates.
"At the moment, I don't have access to a vehicle. I could sell all the vehicles. I have hired this one.
Why should I buy when I can get a nice one like this for a reasonable price? You're well aware that automobiles depreciate!
"Instead of buying a car, buy a piece of land," Jalang'o said.