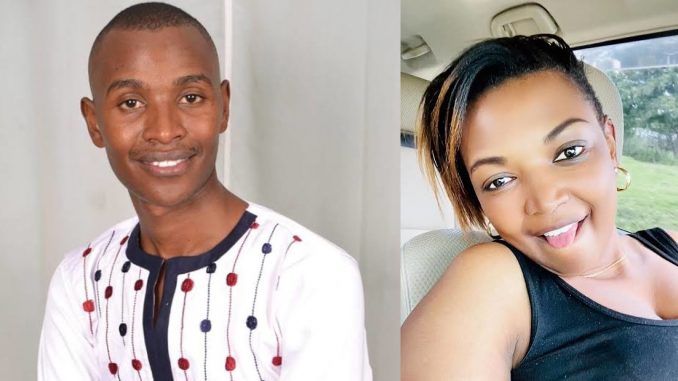 Kikuyu musician Samson Muchoki popularly known as Samidoh made headlines earlier this year when he dumped his side chick and baby mama Karen Nyamu.
Samidoh revealed that his wife Edith Nderitu was aware of his affair with the Nairobi lawyer come politician but he decided to end the relationship with Nyamu and chose to be with his wife of 11 years.
Samidoh met his wife Edith back in high school and their love blossomed leading to marriage. The Mugithi singer apologized to his wife and chose her over Karen by ending the illicit affair he had with the lawyer.
He however promised to take care of his son with Karen. The politician said at the time that she was heartbroken by what Samidoh said because she had done a lot for him in terms of business and his music.
A few months later, it seems that Samidoh has not moved on and he is still in love with the beautiful lawyer come, politician. The Mugithi singer yester night stormed Karen Nyamu's house and gave her a dog's beating after he got wind that she was seen in a hotel with a man in Mombasa.
Also Read: Workers At Radisson Blue Hotel Reveal What Happened To Them After Their Client Aydin Was Deported
She sustained soft tissue injuries to her face and head over the kicks and blows he gave her. He did this in the presence of her kids with full knowledge that she is 3 months pregnant.
Taking to her social media account, Karen narrated how the man almost killed her and she has promised to take legal action for the injuries he inflicted on her.
The furious politician warned men by telling them that sleeping with a woman doesn't give them ownership rights. Samidoh has not responded to these allegations and we will be keen to see how the whole saga plays out.
Kenyan celebrities are shamelessly looking for clout and this could be one of those common scripts we are used to.
Check out the video below;
View this post on Instagram