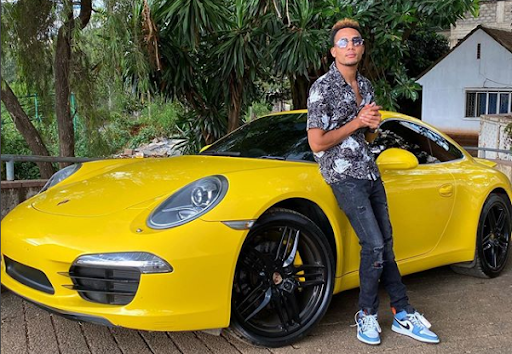 KRG the Don is a dance hall artist and entertainer come, comedian. His flashy lifestyle is enough proof that he is doing well.
The rich musician is dropping hit by hit after his recent collaborations with Gengetone group called mbuzi gang and Lavalava.
Most Kenyans don't know his businesses, but the guy has a lot of money to an extent. At one point, a section of Kenyans accused him of being 'wash wash'.
Talking to Felix Odiwour, commonly known as Jalang'o, KRG revealed he enjoys doing his businesses under the radar.
The musician does not enjoy doing his business in public because it will affect his music. He broke up with his wife because she was a snitch and lazy.
This is according to what he said on Jalang'o TV this afternoon. KRG believes that his ex-wife calls him broke because he has never involved her in his business.
The don revealed to Jalang'o that he attends many private shows that pay him up to 300k for an hour, entertaining a few guests at a private party.
He prefers those kinds of shows that are more glamorous ones in bars and restaurants that don't even pay more.
According to KRG, the don, he pays over 10 million shillings per term to schools where his kids go to learn.
He boldly promised Jalang'o 500k t his political campaign and assured him of his support in the upcoming general elections.
Jalang'o is eyeing the Lang'ata parliamentary seat on an ODM ticket. He will fight it out with the current member of parliament Nixon Korir.
We elected Nixon Korir on a jubilee ticket but has since switched allegiance to UDA party.
It is going to an interesting race between two young men who are supporting different political ideologies.