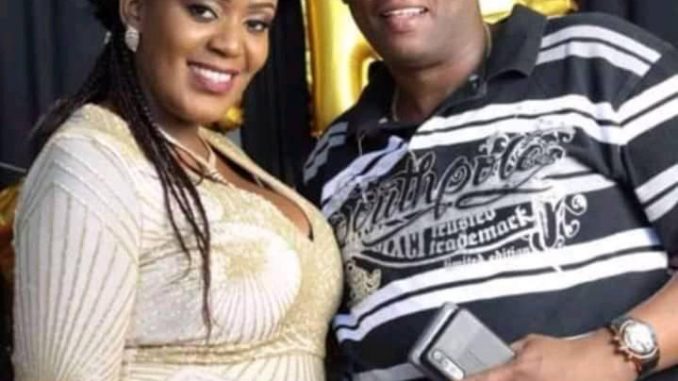 Slain Kiambu businesswoman Philomena Njeri was laid to rest at her home in Kianjege, Kirinyaga county. This is after she was brutally murdered by her husband Jonathan Mukundi.
Her friends and family eulogized her as a very easy-going person who never took life very seriously but at the same time, she was very generous and always looked out for the people close to her.
Living with a partner for 10 years is not a walk in the park and for them to have been married for that long one could think that it cemented the relationship of the two families but to the surprise of many Kenyans, Philomena was buried at her mother's home and nobody from Mukundi's family attended her burial.
In any African set-up, a woman is buried at the home of her husband and if he had not paid the bride price commonly known as dowry, then his kin raises funds to settle that bill for him when he or she dies.
We expected that if by any chance Jonathan did not pay dowry to Njeri's family, the Mukundi's family would have raised money to pay before Njeri would be buried at her husband's home.
Also Read: Why Philomena Njeri's Mother Declined To Speak At Her Funeral
This shows that there is bad blood between the two families resulting from the way the couple died. Njeri's family still blames the late Mukundi for killing their daughter in cold blood instead of going to separate ways in peace.
Mukundi shot Njeri 4 times killing her on the spot before turning his gun on himself. The motive for killing his wife is yet to be established because they looked happy as a couple in public.
According to people close to them, their marriage was not a bed of roses and they used to fight a lot because Mukundi was a hot tampered fellow who was quick to anger.
Their union of 10 years did not bear any fruits because they were childless for all those years they lived together. Philomena is rumored to have been cheating on her husband with her domestic workers something that infuriated Mukundi when he allegedly found out.