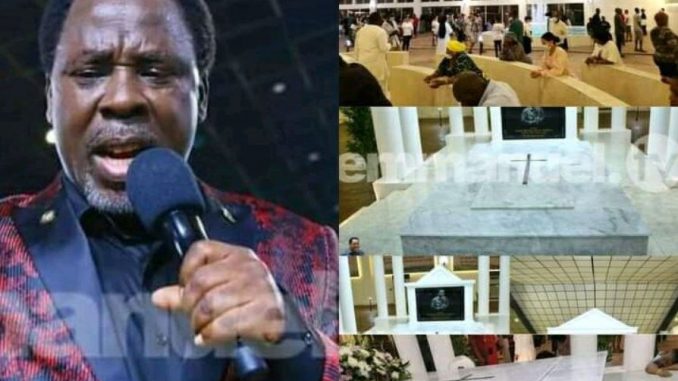 Temitope Balogun Joshua, popularly known as TB Joshua was a charismatic Nigerian pastor, televangelist, and philanthropist. He was the pastor and founder of Synagogue, Church of All Nations, a Christian mega church that operates the Lagos-based Emmanuel TV television channel.
When Prophet TB Joshua died, the news stunned many people. His death was unexpected. Those close to him claimed he wasn't truly ill at the time of his death because he had done a service that afternoon and appeared to be in wonderful health. Until today, it has remained unknown what caused his death.
TB created and led the Synagogue Church of All Nations. He founded the ministry roughly 30 years ago and has since enlarged it to where members from over 150 countries fly in for services and to visit TB Joshua.
Synagogue Church of All Nations followers laid TB Joshua to rest in a tomb built inside the chapel.
What has been going on at his burial has taken everyone by surprise.
People flock to worship his grave because they believe it would heal them.
It started the day they buried him. People started crying just by touching his body.
Worshipping his grave
Many TB Joshua devotees believe that if they can see or touch his grave, it would heal them of their sicknesses and other ailments, just as they were when TB Joshua was alive.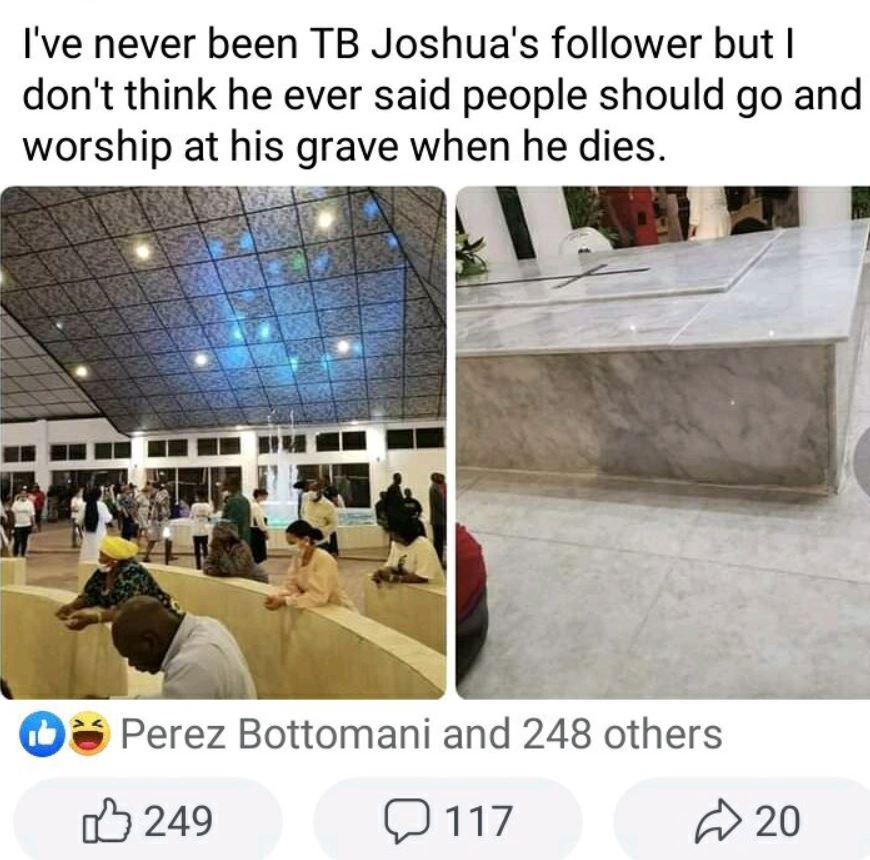 TB Joshua believed only God was worthy of worship. If he were to wake up today and realise that his followers worship a dead man's grave in this manner, even if it is his grave, it would disappoint him. His family made a significant mistake by burying him there; he should have been placed to rest at his home, where no one would have access to his cemetery.
'Miracle healing' is something that many African people believe in. That is why many televangelists have made a killing from promising their congregants richness and healing for money.
READ ALSO;
      2. Legacy Mpho Is Killed On Twitter, Resurfaces Later To Say This