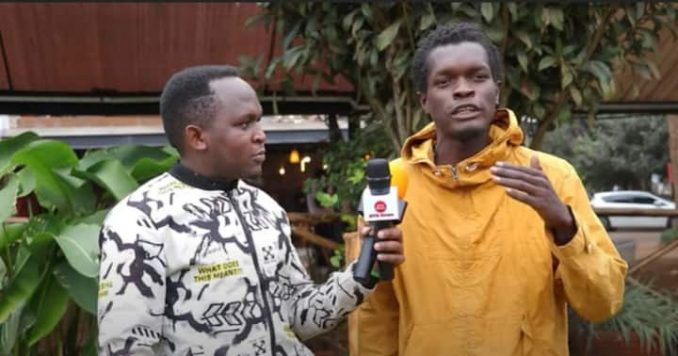 Vincent Mboya arrogantly returned the 18k Jalang'o offered him to pay his rent arrears and buy food, he enraged Kenyans.
Vincent Mboya has appealed to Kenyans to assist him in paying his rent or risk being evicted.
This is because of a financial crisis brought on by COVID-19.
Jalang'o had his clears and offered to assist him in getting back on his feet.
He did, however, challenge them to work hard in order to avoid relying on well-wishers for help.
He accepted Jalango's challenge admirably, but he believed the comedian had mistreated him.
Vincent Mboya has promised to return his money, which he did.
It was stupid and unwise of him to burn the hand that fed him in his hour of need for clout.
The man is now begging on the streets once more.
He's asking for help from the public once more, this time stating that he's in financial trouble.
He told a local newspaper that he has been pretending that everything is OK with him when it is not.
"I owe KSh 22,000 to the local business, a nearby mini-supermarket, and my Chama," he explained.
Before his incident with Jalang'o became viral, the lived in Umoja 3 Kwa Maji revealed he was a hawker.
He claims he is in debt and that he wants a job to help him pay off his bills and get his life back on track.
"When I seek treatment this time, I will not act like I did the last time because i have learnt my lesson.
I swear I will not do that again, "he stated
Mboya also stated that he had no ill feelings toward Jalang'o, Eve Mungai, or Terence Papa Fred.
Hee had trampled on with his acts the previous time.
People have been phoning and promising to help, but he has yet to receive any actual help, he said.