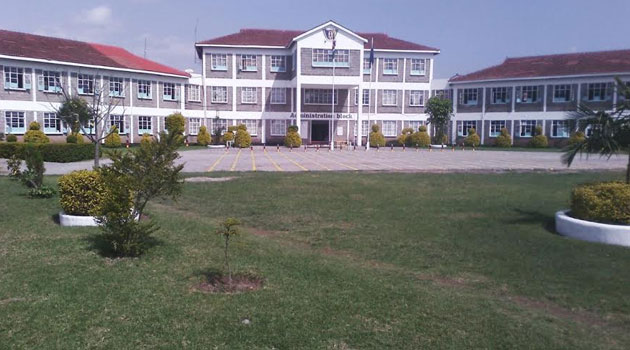 Utumishi Academy is a government-run institution. It is a prominent national school for boys alone.
The Kenya Police Force established it in 1993 to provide high school education to young Kenyans from all around the country.
Utumishi Boys Academy is a public secondary school in Gilgil, Nakuru County, Kenya's Rift Valley Region.
Utumishi Academy school boys have gone viral after we captured them on camera drinking alcohol.
They did so in what seemed like a Matatu on their way back to school after a brief holiday.
The boys had a bottle of Gilbeys with tumblers. They were having a small party on their way to school.
Some of these behaviors will spiral towards a bigger thing, eventually leading to addiction.
Alcohol and other drugs will definitely affect their capacity to comprehend concepts they are being taught in school.
Alcohol and other drugs affect their memory and their ability to concentrate in class.
Parents are sacrificing a lot to have their children in school. Education all over the world is expensive.
Our children must appreciate the efforts of their parents to make them better people in the future.
ALSO READ:
1:Revealed: The Exact Reason Agnes Tirop Was Killed By Her Husband Ibrahim Kipleting
2: Cartoon Comedian Forced To Delete This Insensitive Video about Kenyans Living in the Middle East
The video doing rounds is so disturbing seeing young boys taking gin like some kind of juice.
The Matatu driver must be ashamed of himself for allowing these young brains to get high in his vehicle.
He is also a parent and if not, he has brothers and sisters that he would not wish to see them wasting away like that.
The good thing about social media is that the viral video will keep circulating until it gets to the ministry of education officials.
It will also reach the Ministry of Transport, The Sacco officials, School management and the parents.
We want to see the passenger service vehicle license revoked for allowing under age boys to take alcohol into their vehicle.
They must also punish the boys for their unacceptable behavior on their way back to school.
Parents should not assume that these boys are responsible enough to go to school by themselves.
We should escort them to school to avoid such scenarios.