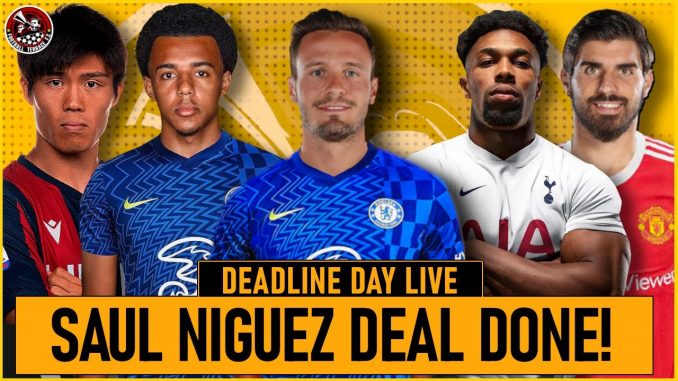 Transfer window officially closed at 11:59 p.m. yesterday, with a few clever transfers done before the deadline.
This window is one of the strangest transfer windows,  given the deals that were done
We'll look at five of the best transfers made on the last day of this season's transfer window in Europe's top leagues
5. Sevilla >> FC Barcelona's Luuk de Jong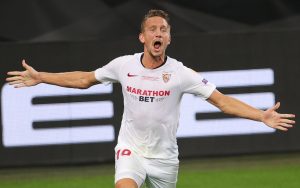 At the last minute of the transfer window, Barcelona completed the loan signing of Dutch striker Luuk de Jong from Sevilla.
Ronald Koeman's Barcelona snatched up the 2019/2020 Europa League hero .
This is after the departure of three of their most trusted squad players
Julen Lopetegui, secured the services of Erik Lamela from Tottenham but has banished the 31-year-old Dutch forward to the bench
This happened on multiple occasions since the start of the season, and so sees De Jong as surplus to requirements at the moment.
4.Hector Bellerin [Arsenal >> Real Betis] is number four.
Hector Bellerin, one of Arsenal's best players, has joined Real Betis on a season loan contract until the end of the season.
Bellerin has always expressed his desire to play for Real Betis, having grown up supporting the Spanish club alongside his father.
Mikel Arteta, who doesn't view the Spanish defender as part of his strategy, permitted him to join them.
Arsenal completed the signing of a Japanese right back from Bologna for €20 million plus €3 milliona suitable replacement.
3. Jerome Boateng (Lyon, free agent)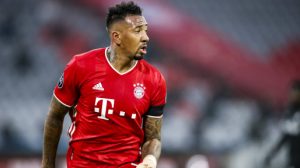 Following the expiration of his contract with the Bundesliga giants.
Bayern Munich released Jerome Boateng and his teammates at the end of the previous season.
Boateng has been without a club since July 1, despite many clubs, including Arsenal, asking about signing him.
However, the deal to go to arsenal fell through because of several factors.
Boateng finally accepted to join the French side; Lyon as a free agent .
2. Antonie Griezmann [FC Barcelona>> Athletico Madrid]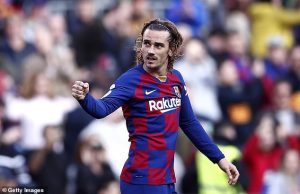 Antoine Griezmann made an unexpected return to Atletico Madrid after leaving four years ago to join Barcelona.
This deal was one of the big-money moves of that La Liga season.
He joined the defending champions on a loan until June 2022, with an option to buy for €40 million .
He will reconnect with a former Barcelona teammate, Luis Suarez.
1. Saul [Atletico Madrid >> Chelsea Football Club]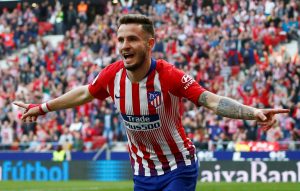 Chelsea had been pursuing Saül for weeks before finally completing a deal in the last hours of the transfer window.
Chelsea fans will be ecstatic to learn about Saül's arrival at Stamford Bridge.
According to a Sports analyst, Fabrizio Romano, Saül's move to Chelsea is a loan deal until June 2022 .
The deal is worth a round €5 million with an option to buy for €40 million.
Also Read:
1:Kylian Mbappe Booed And Embarrassed By The Unforgiving PSG Fans For This One Reason
2:This Is Absurd: The Staggering Price Of The Last Tissue Messi Used In Barcelona