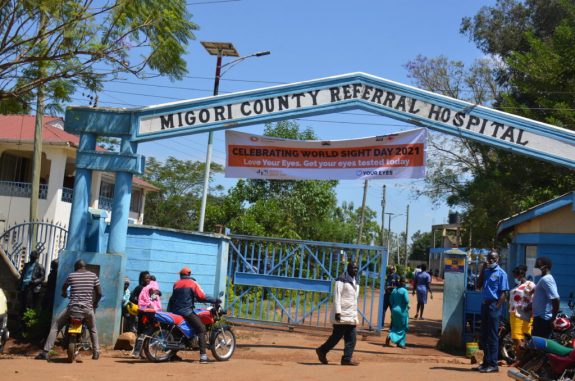 Migori family of six from Uriri constituency is in shock after being blind suddenly.
George Omondi, a survivor and family member, stated that his family members went to bed on Friday feeling ok but awoke on Monday unable to see.
He further revealed that the strange ailment afflicted his wife and four of her children under the age of 24.
"When my wife and I went to bed on Friday night, we were all in good health."
"On Saturday morning, I learned my entire family had gone blind," Omondi told Nation.
The father also mentioned that a nephew who was living with the family died mysteriously after turning blind.
They transferred the five to Migori County Referral Hospital for treatment, where they are still being treated.
Doctors have yet to identify the underlying cause of their disease.
ALSO READ: Mike Sonko Threatens To Stop Reverend Natasha Wedding
Thim Jope Sub-Location Assistant Chief Kerry Otieno confirmed the event, stating that the nephew died about midday on Saturday.
"The victims awoke with their eyesight gone." The occurrence is perplexing, and we have yet to determine what occurred.
"The twelve-year-old youngster died around lunchtime and they took his body to the mortuary at Ombo Mission Hospital," said the assistant chief.
According to a Voice of Africa report, nearly 7 million people in Central Kenya are at risk of losing their sight because of trachoma.
The disease causes blindness. It arises from a bacteria that attacks the inner surfaces of the eyelids.
Flies, which are predominantly found in Central Kenya because of the arid climate and nomadic culture, aid in spreading the disease.
The disease is however treatable but irreversible if not discovered and treated in a timely manner.