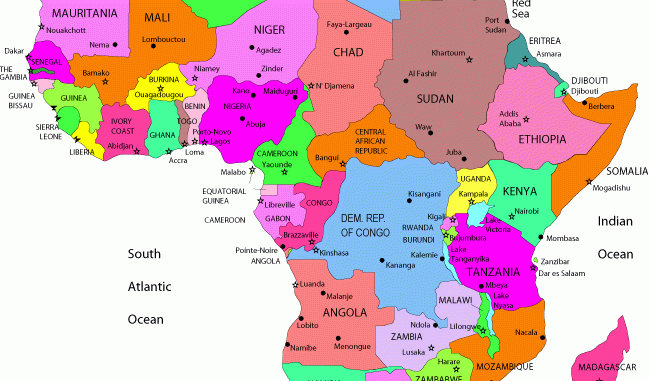 English and French are the dominant languages that are widely spoken here in Africa. BBC took a survey to find out the best 5 English-speaking countries in Africa.
The broadcasting house assessed various parameters and came up with the best 5;
1.Uganda
Uganda is the best English-speaking country in Africa. This is according to a BBC survey conducted in Africa.
The country is landlocked, with a varied scenery that includes the Ruwenzori Mountains.These mountains have snowy peaks, as well as the massive Lake Victoria.
Uganda boasts a vast range of animal species that includes chimps and a superb collection of rare birds.
2. South Africa 
South Africa is Africa's second-best English-speaking country.It is home to several diverse habitats.
Tourists flock to Kruger National Park, which is an Inland Safari destination. The Western Cape offers a variety of relaxing beaches and rich wine lands .
3.Nigeria 
Nigeria is the third-best English-speaking country in Africa. It is in the Gulf of Guinea, and it is famous for its myriad wildlife and landmarks.
One of the most recognizable sites in the country has to be Zuma rock. The rock is a monolith reaching a height of 725 meters, located outside Abuja.
4.Kenya 
Kenya is the largest economy in Eastern Africa. The capital city of Nairobi is the green city in the sun with a national park. There are various ethnic groups that speak their own languages.
However, the official languages in this nation are the English language and Swahili.
5.Zambia 
This landlocked country, which comes in at number five, is in south-central Africa.In Zambia, English is the official language.
For local languages, the main local language in Zambia are Nyanja and Bemba.
Also Read: