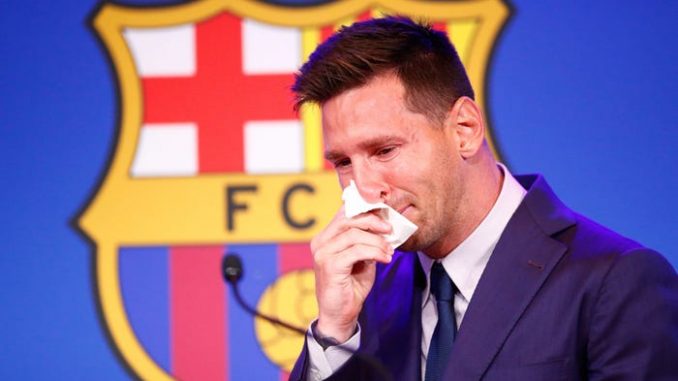 Lionel Messi shocked the entire football world when he announced that he was leaving Fc Barcelona due to Laliga's financial fair policy.
The little magician is probably the best footballer that has ever played the beautiful game. He has been in Barcelona since he was a small boy, so it was so difficult for him to say goodbye to a club that made him who he is.
Messi won many trophies with the club and they played some of the best football as a team. Barcelona put many teams to the sword ad losing such an integral part of the squad was a huge blow to the club and the league.
The club might never be able to replace him because it is not easy to find such talent. Barcelona fans are yet to accept the fact that Messi is gone and their team is now an ordinary outfit that no longer instills fear in other league teams like before.
Also Read: This Is The Insane Amount Of Money Messi Will Earn At The Club
PSG took advantage of the situation and signed Messi for free on a staggering 3.9 billion shillings per year for a two years contract with an option to extend for an extra year.
Before he left Camp Nou, Messi held a press conference to say goodbye to the Barcelona fans and thank them for the support they accorded him for many years.
The forward could not contain his emotions as tears started to freely flow down his cheeks. His wife who stood by his side gave him a tissue to wipe his tears which he threw in the dustbin.
A journalist who was situated close to the dais picked the soggy tissue. He is now selling it at 109,550 million shillings to whoever is interested in having it or using his DNA to clone another genius footballer like Messi.
That is how crazy people can be when it comes to the legends of this world.