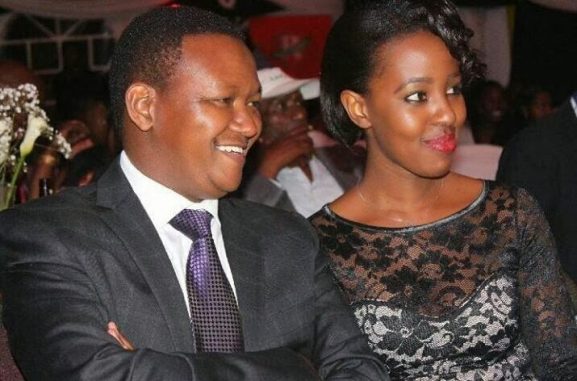 Lilian Ng'ang'a and Alfred Mutua have been making headlines aaftertheir acrimonious feud.
This happened when Alfred lied to the public about their divorce when word got out that they were no longer married.
They mutually opted to stop their relationship, but they remain friends, Alfred told Kenyans.
This was a lie, since he is resentful of Lilian's decision to leave him for singer Juliani.
Alfred Mutua, according to Boniface Mwangi, has been threatening Juliani's life.
He dispatched thugs to demolish his Machakos home with petrol bombs.
His most recent move drew Kenyans' attention and highlighted a side of him that most Kenyans are unaware of.
Alfred Mutua, according to Lilian Ng'ang'a, dispatched his bodyguard to her residence late at night with a spare key and stole her automobile.
By forging her signatures, he sold it to a third party. He transferred her firm shares to his sister illegitimately.
This is illegal, and Lilian has already asked her attorneys to file charges against her ex-husband.
Lilian admitted to Nation News that this isn't the first time she's broken up with Alfred Mutua.
He did so when she discovered he had a wife two months into their relationship. Alfred turned Nairobi inside out in order to reclaim her.
He lavished her with extravagant presents, including moving into her cramped Lang'ata apartment.
One reason she gave him another chance was because of his perseverance and focus.
It's terrible to see a couple that many Kenyans previously respected and envied fighting it out in court.
One partner refuses to admit that they are no longer an item. It is not a sport to be a sore loser when love fades.
ALSO READ: David Murathe: Lawyer Donald Kipkorir Explains Why Alfred Mutua's Ex, Lilian Nganga Should Be Arrested Immediately