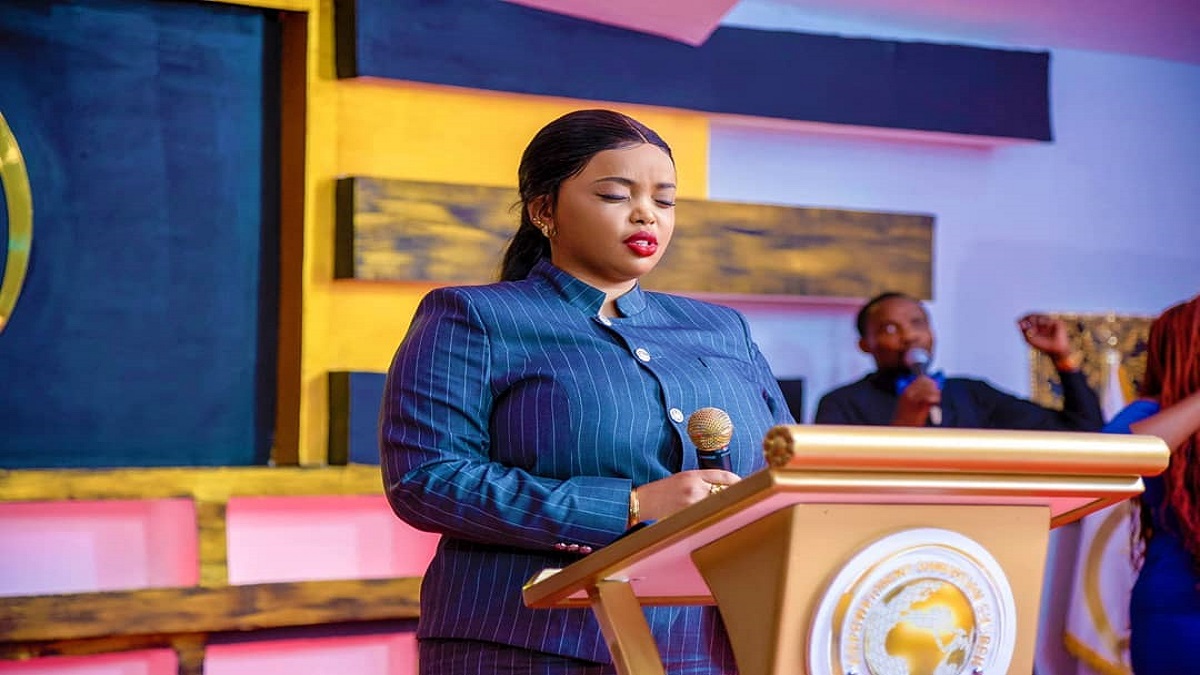 A lady by the name Martha Mwihaki Hinga has come out guns blazing to expose what she terms as cult-like tendencies in Reverend Lucy Natasha's church. The reverend who calls herself 'The Oracle of God' is the leader of a popular church called 'Empowerment Christian Church Nairobi'.
Pastor Lucy Natasha is known for her flamboyant lifestyle. Her church systems are so organized to an extent she has handlers and people in charge of protocol. It is a serious institution on its own.
The lady that has decided to supposedly expose her says they met in 2014 through a mutual friend. During that time, she used to hold her mid-week and Sunday services at the Six-Eighty Hotels. Martha and Lucy had a meeting in her then state of the art office within the hotel.
She says she was shocked by what she terms as weird arts in the office together with portraits of popular Nigerian televangelists including the recently deceased, TB Joshua.
"Just like Now, she still had a palatial state of the art office setting marked with weird arts, Portraits of popular Nigerian Televangelists, I remember that of the Late TB Joshua," narrates the lady in a series of Facebook posts.
She goes on to reveal how she felt weird after being touched inappropriately while being initiated to Pastor Lucy's church. She was to later become a deacon who served in the church for a long period of time.
Check out screenshots of PART ONE of the narration below;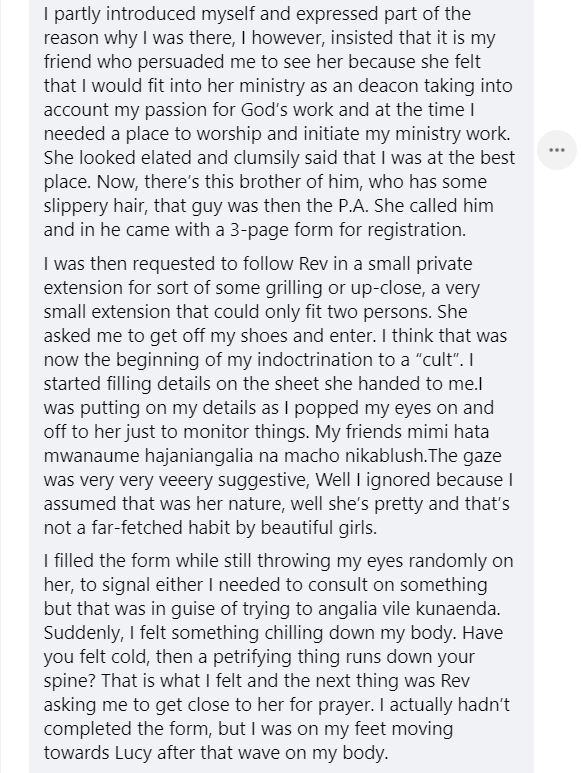 In PART TWO of her narration, she sensationally alleges that she was set up for a sexual escapade with a visiting Nigerian evangelist by Pastor Lucy Natasha herself. The good news is that it did not happen because she is a married woman with children. She could not lower her dignity to that extent.
Have a look at the screenshots below;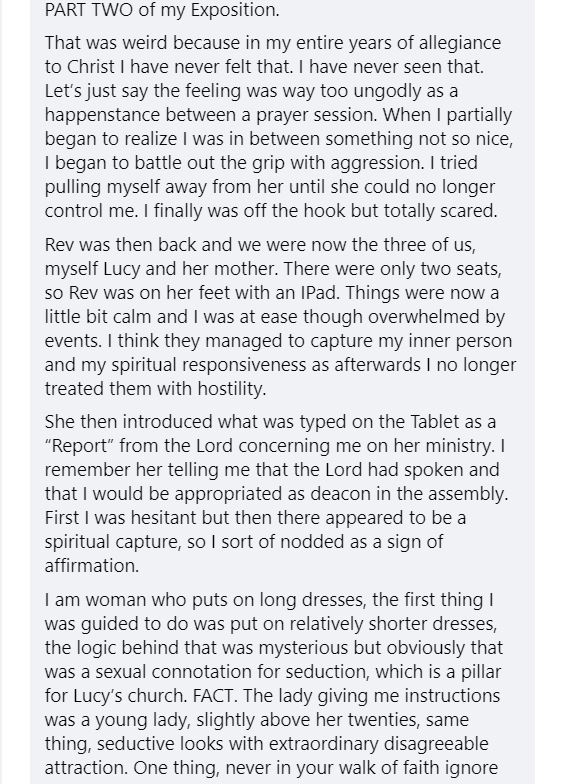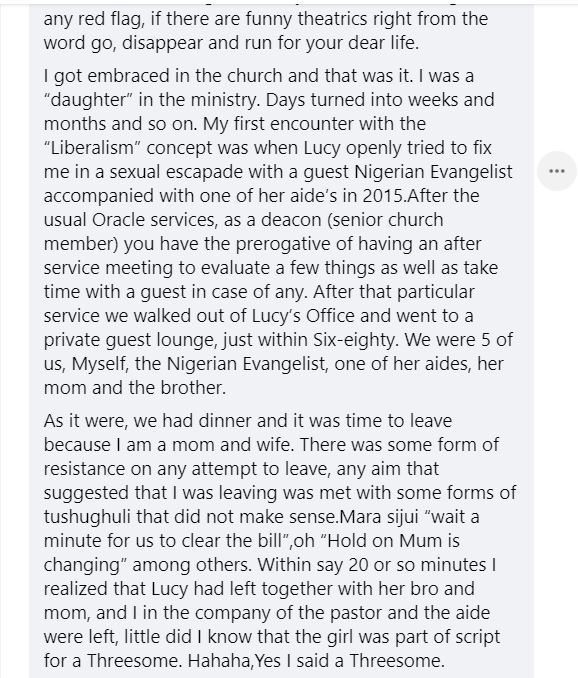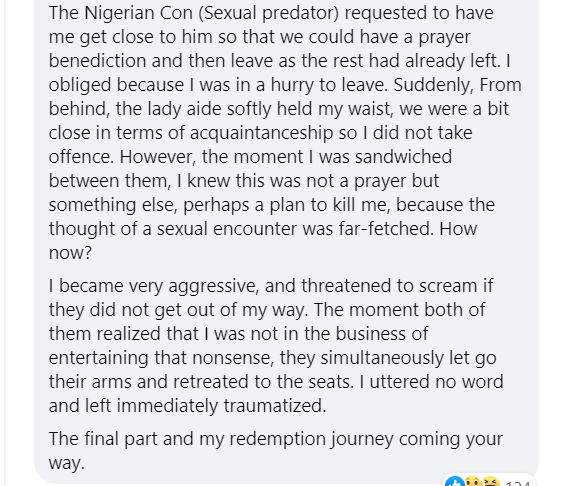 Martha's Facebook account has since been deactivated but hawk-eyed Kenyans had already copy pasted the sensational posts. Only time will tell whether the lady will come out with hard evidence to substantiate her allegations. As it stands now, it is her word against Pastor Natasha's.