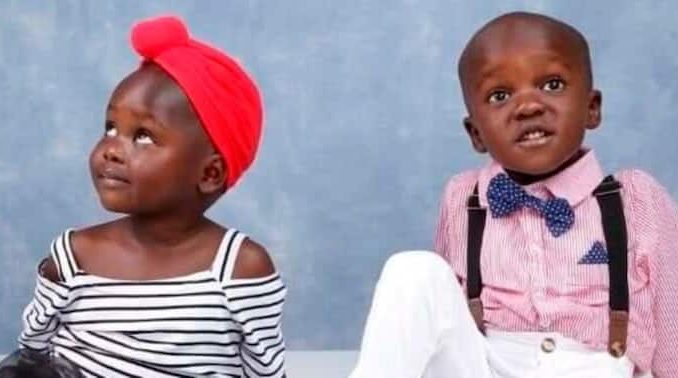 The mother of the two children allegedly killed by their father has finally spoken.
The visibly emotional Winnie Odhiambo painfully narrated how she regrets not doing enough to protect her kids.
"Your death shattered my heart; I failed to protect you, my loves. The person you trusted the most betrayed you, my darlings".
"I promise to fight for justice for you; go well, my sweethearts," she said. 
They informed her that her beloved husband killed their two lovely kids after traveling to Nairobi for an unspecified mission.
Winnie had completed her plans to move abroad after securing a more lucrative job.
Her husband,Dr. James Gakara, a gynaecologist, did not like the idea of moving abroad.
People that knew the couple suspect Winnie's relocation to abroad is the main reason they fought a lot.
Doctor Gakara is allegedly in his second marriage after the first wife dumped him.
The pain of losing a second wife and his kids to a foreign country was too painful to bear.
That might have tipped him into having suicidal thoughts.
ALSO READ:
1: Nakuru Doctor Suspected To Kill His 2 Kids Dies In Hospital
2: Murumbe High School Teachers Poisoned By Student Finally Discharged
He most probably sedated them before injecting them with very high doses of insulin hormone.
They found several vials of insulin and sedatives in his room, which confirms that his kids died peacefully in their sleep.
He also attempted suicide, but luckily people found alive but unconscious, lying next to his dead children.
They rushed him to Nakuru county referral hospital where he has been under treatment.
According to the detectives handling his case, Doctor Gakara lost his life this morning while receiving treatment.
He finally fulfilled his wish, but his death left a lot of questions that are yet to be answered.
Winnie's plans are in ruins and she will have to forgo that job and give her beloved children a befitting send off.