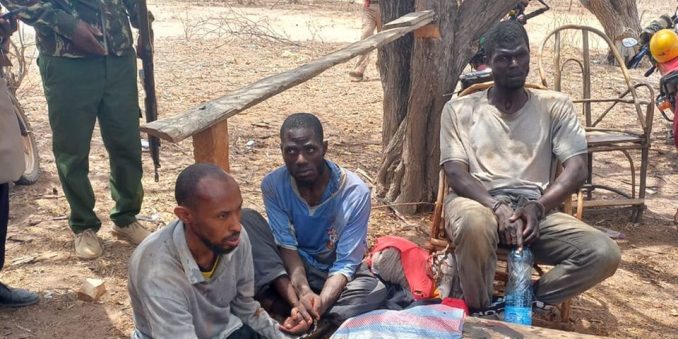 Money is key when moving from one place to another with ease.
The three convicts captured in Enzo forest, Kitui county knew very well that their journey needed some bit of cash.
It is common knowledge that once you get to prison; the warders confiscate your money, wallet and belt, together with other valuables.
It is still a great puzzle for the security officers to get their head around the circumstances that led to convicted terrorists escaping.
Prison warders guard Kamiti Maximum prison around the clock and it is a secluded vast area in hundreds of kilometers.
The convicts planned and executed their plan for months. They dislodged a block from their jail cell.
The terrorists then used blankets to make makeshift ropes, which they used to scale the walls of prison.
How they did it without raising alarm is another puzzle to solve.
Preliminary investigations show that prison officers assisted these convicted terrorists to break out of prison.
The terrorist group must have facilitated them by bribing the prison officers with money. That explains the amount of money they had.
The officers who arrested the convicts say the terrorists had about ten thousand shillings in cash.
That is the money they were using to board motorbikes to help them move. They relied more on walking than boarding vehicles.
This is because they wanted to limit public interactions to maintain their cover.
They were, however, raised alarm when they started asking for directions to Garissa and Boni forest.
Why they were walking together for season criminals like them is still a mystery.
This is because it is easy to capture them when they are together than if they went their separate ways.
The interior cabinet secretary and his team had a sigh of relief after a few days of anxiety among Kenyans.