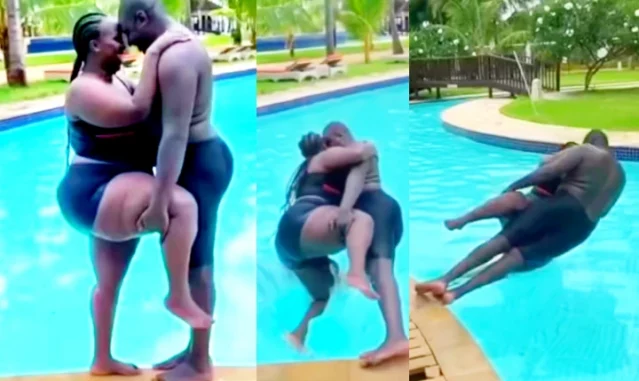 Terrence Creative has been enlightening 'netizens' on how people get defrauded through get rich quick schemes.
These scheme popularly called "wash wash". He does these episodes online through his official channel.
Terence Creative's real name is Lawrence Macharia. After the "wash wash" episodes, the witty comedian has left Kenyans talking.
This is after posting a swimming pool challenge that he and his wife Milly Chebby successfully completed.
Terence has long been advocating for individuals to accept themselves and their bodies regardless of their size.
According to Terrence, creative, huge and fat people shouldn't care about how people see them in public.
Terrence and his plus size wife entertained his fans with a challenge that many would assume is only doable for slender couples.
They documented the challenge in a short video he posted on Facebook.
In the video, a skinny couple plunging into a swimming pool on the side in a tight embrace with the remark "this could be us,"
He later undertook the same challenge with his plus-size wife, Milly, in a hotel pool.
They were enjoying the occasion with pleased expressions.
He captioned it "Encourage yourself, have fun, love yourself, and love your body. Milly Chebby and I wish you a happy Sunday ".
Kenyans were astounded and amused by the video, with many of them turning to the comments area to voice their thoughts.
Some of those who left their opinions behind praised the pair for being proud of who they are .
They also plauded them for conquering impossibilities, and many remarked they "enjoy the spirit."
Others quipped that the poor swimming pool may have witnessed miracles such as those depicted below.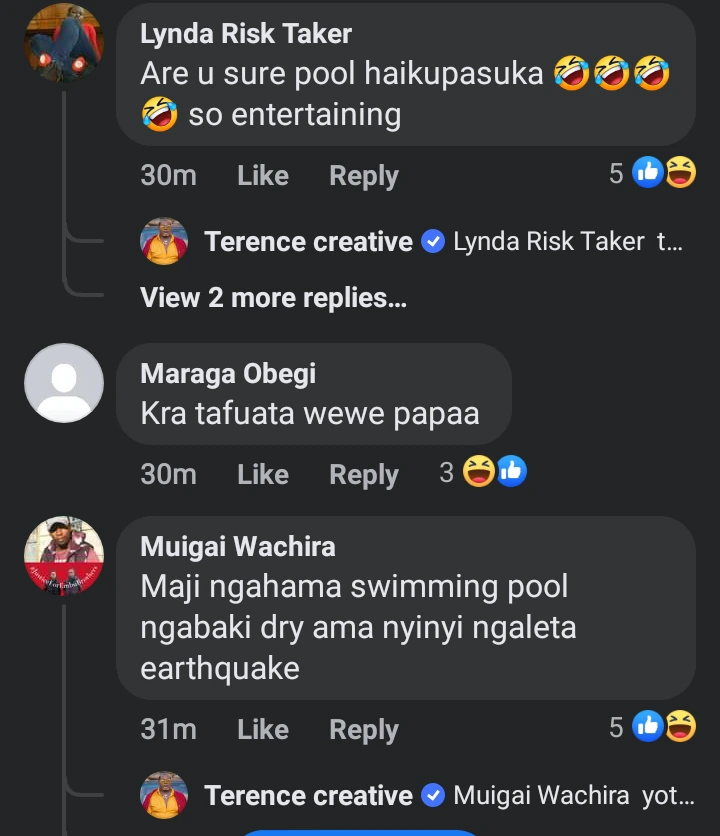 READ ALSO:
1: Guardian Angel: "I Have A lot Of Money To Sustain Me For Life"
2: "Jesus Is A Member Of The Hustler Nation", Ruto Likens Himself To The Son Of God