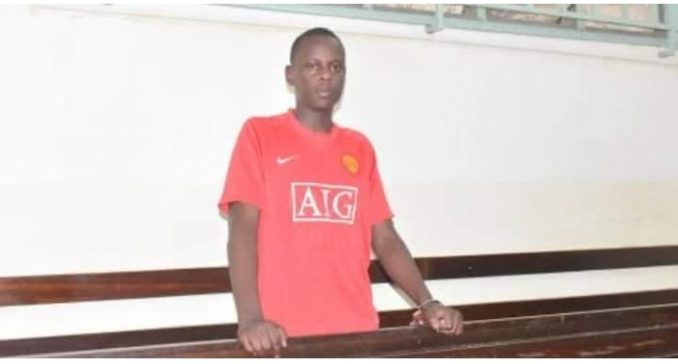 A Nairobi court has sentenced a young man identified as Ronald Kipkemboi to jail. This is after he was found guilty of damaging two TV sets.
Richard vandalized a 55-inch and a 28 inch TV sets belonging to his mother, Ruth Chelimo. From the current market prices for electronics, the TVs are very expensive.
For instance, a mid-range company like Hisense sells a 55-inch TV at KES 63,000 or KES 58,000 depending on whether it is an android TV or just a smart TV.
The reason Richard went on rampage is even more ridiculous. The young man had asked his mother to pay for his boda boda ride.
However, an argument ensued when his mother told him she did not have cash and paid the ride via mobile money. Nowadays many people do not carry cash in their purses or wallets.
Mobile money wallets and mobile banking technology has overtaken physical wallets. So it is possible Miss Ruth did not have any cash with her.
ALSO READ:
1: Woman Kidnapped Movie-style in The Streets of Nairobi as People Stare (VIDEO)
2: Thomas Oyaro, a Kenyan American on Vacation Murdered and Body Parts Stacked In a Gunny Bag
3. Mateso: Why Pregnant Socialite Corazon Kwamboka Has Been Sleeping Hungry
But when she paid for her son's ride via Mpesa, he started ranting immediately. He claimed they did not love him in the family.
That is when he went ahead to vandalize the TV sets in the Sitting room and Bedroom. Clearly, the boy has anger issues. The mother did not take his actions lightly.
She reported him to Langata Police station. The Langata Police Station officers arrested Ronald Kipkemboi shortly after that. They then arraigned him in a Nairobi court where he was slapped with the 6-month jail term.
From the look of things, Richard needs help and not a jail term. He says he feels they do not love enough him, meaning something is wrong somewhere. The guy may be hurting inside or desires his mother's love and attention.
These are the kind of people that commit suicide out of nowhere. Boy child needs guidance, role models, mentorship, counseling and love.