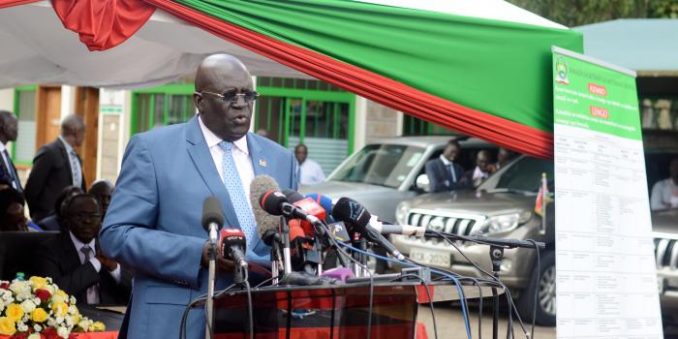 Teachers play a very vital role in the society. They shape the lives and personalities of our kids.
Their remuneration has been an issue because most Kenyans believe government doesn't pay them well.
They feel government does not remunerate them in a manner commensurate to their nature of work and qualification.
They adequately compensated no civil servant in Kenya feels that he or she for the service they offer Kenyans.
The industrial action by many unions has gone down because of the government's defiance to listen to their grievances.
That they acknowledge the government is dead broke and striking is a waste of time because there is no money.
Teachers in Kenya have long complained about low salaries and terrible working conditions.
Many keep struggling to make ends meet despite their significant contributions to the country.
President Uhuru Kenyatta seemed to have remembered them, along with other state servants, after years of complaints.
Teachers are among the largest beneficiaries of President Kenyatta's last budget of Sh3.31 trillion, according to the latest figures.
According to the Daily Nation, the Teachers Service Commission (TSC) would receive an additional Sh15 billion for the fiscal year 2022/23.
The extra funds will increase teacher salary and hire new teachers.
Ukur Yatani, the Treasury Cabinet Secretary, has given the TSC an extra Sh14.9 billion.
As a result, the TSC budget has increased from Sh281.7 billion to Sh296.6 billion this year.
The action comes just months after the TSC gave teacher unions a non-monetary collective bargaining deal for the years 2021-2025. (CBA).
The CBA has enraged many teachers across the country.
READ ALSO:
1: Martha Karua And Many Kenyans Conned Over 800k By A 20-Year-Old Girl
2: Kenyans React After A Lady Plants a Kiss On Ruto In Mt. Kenya