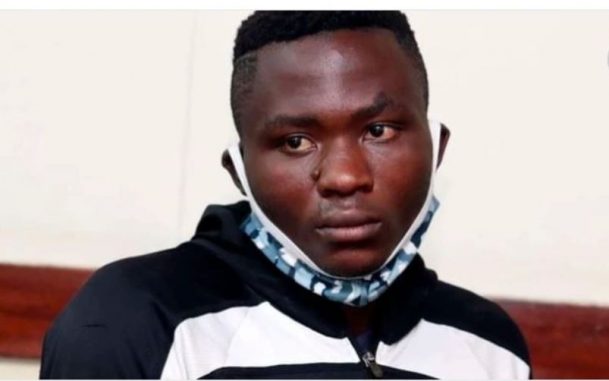 According to several news sources, the slain serial killer Masten Wanjala's family has abandoned him. They have refused to bury his body.
A news feature on NTV revealed that he disowned his family first when he eloped to Nairobi after murdering his cousin in cold blood.
An angry mob killed Wanjala a few days age. He met his death only two days after he escaped from the Jogoo Road Police Station. It was a very dramatic escape that shocked many Kenyans.
Three officers who allegedly assisted in his escape remain in detention. They are facing allegations of assisting Masten Wanjala to escape from lawful custody.
Wanjala was lynched mercilessly by his neighbors after a boda boda rider discovered him near a school. The ride brought the matter to the attention of other young men. The young men pursued him and beat him to death.
"The young man had a very troubled childhood," narrated his stepfather while addressing journalists.
ALSO READ:
1: Wilson Sossion Escapes Death By A Whisker
2: The Exact KDF Salaries in Kenya in 2021
3. Monthly Salary of a Recce Squad Officer Revealed
His immediate family and neighbors have urged the state to bury his body elsewhere. They want nothing to do with his remains. They claim he has been a huge embarrassment to them.
The rogue serial killer was apprehended after confessing to killing around ten children in Nairobi and its surrounds. He showed the DCI officers where he hid most of the bodies of those that he had killed.
Masten Wanjala's family should simply bury him. He was too young, and his lethal behavior was the product of a poor upbringing and parental neglect.
The parents are at fault for everything. Now that he is dead, they should bury him and apologize to God for not raising him and causing his early death. He clearly did not have anyone to help him out.
The dead don't care whether or not they are buried. It is the living's burden.
Another option at their disposal is to give his body as a cadaver at the University of Nairobi, Chiromo Campus for medical purposes. Everyone, good or bad, is beneficial.