Smeg Profile
Smeg is a social media influencer from South Africa. Michael Buchwa is his correct name.
Mr. Smeg is his nickname because he likes to wander around with his red kettle.
Bucwa is an Engineering Systems Analyst who lives in Pretoria, according to his LinkedIn page.
We know little more about him because he only likes to talk about his life with his kettle.
Aside from maintaining a relationship, Bucwa appears to enjoy being healthy.
Someone frequently photographed him shirtless, and he enjoys fast cars.
However, he has recently been the brunt of several jokes after claiming that people stole his popular kettle.
Smeg Hits On Connie Ferguson?
Smeg is desperate for attention, as seen by his newest remark on the deed.
Mr. Smeg is a celebrity seeker, and his most recent remark about actress Connie Ferguson has enraged South Africans.
Mr. Smeg is just interested in gaining clout, and he doesn't mind harming others as long as it benefits him.
He described Connie as "lovely" in a photo he uploaded. It is not incorrect to refer to her, but the context is not appropriate.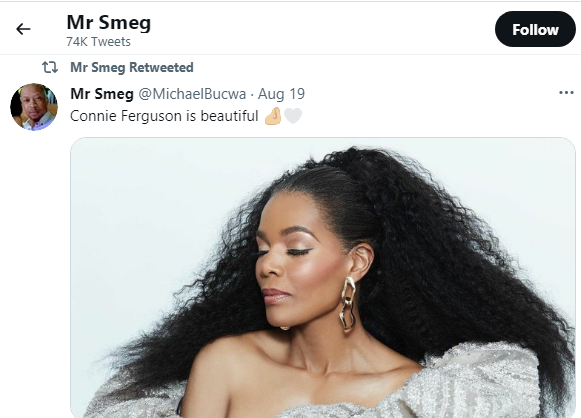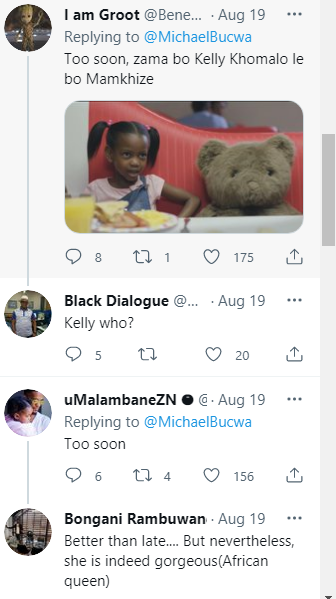 Also Read:The Amount of Money That Late Shona Ferguson Left His Family
Because of COVID-19-related difficulties, Connie recently lost her wealthy husband, and men are already salivating over Shon Ferguson's gorgeous wife, Connie Ferguson.
Smeg's tweet has elicited a range of emotions from South Africans who believe Smeg was exploiting her suffering in order to inherit her fortune.
Shona Ferguson was the nickname given to Aaron Arthur Ferguson by his supporters.
Shona was a Motswana actor living in Johannesburg, South Africa.
Ferguson Films, a legendary production business that has produced phenomenon films, was his executive producer and co-founder.
He worked closely with his wife Connie Ferguson before his tragic death on July 30, 2021.
Their film production house is a powerhouse that has given many young people possibilities…Continue reading>>>>>