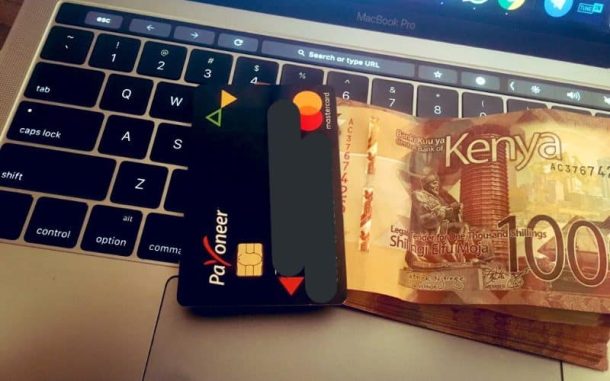 To Make money using your phone is something most people are always looking forward to.
Everybody wants to make money while having fun without the stress of having to wake up early to beat traffic and go to the office.
Yes, there are people in Kenya who make money through their smart phones and computers from their houses.
You don't have to wait for a formal white-collar jobs because they are difficult to come by.
The guide below will help us put an extra shilling in one's pocket under Kenya's current harsh economic conditions. One must be exceptionally savvy.
The online sector provides an excellent potential to increase one's revenue.
With today's technological improvements, most astute Kenyans have fully engaged themselves online and are reaping substantial rewards.
Here's a step-by-step approach to make money online in Kenya.
1. Freelance or online writing
Simply said, this is the ideal sector in which you may make a lot of money.
There are various online academic and article writing platforms, such as I write, Upwork, Fiverr, Bluecorp, and others.
Here you can make money by using your writing skills.
Such writing platforms can earn you over 1,000 shillings. You can also start a blog or website that runs on WordPress.
2. Videoblogging
You may make a fortune as a YouTube vlogger, earning money from adverts placed on your vlogs.
All you have to do is create a YouTube channel, search for relevant video, and market the channel to gain followers.
3. Website Design
This is another lucrative online venture, but only if you are technologically knowledgeable and know how to professionally create websites.
The cost of creating a website varies according to aspects such as intricacy.
4. Affiliate Marketing
This entails promoting businesses online and getting paid whenever someone buys after they click on the product you were advertising.
5. Social Media Page Management/Social Media Expert
If you spend most of your time on social media platforms like Facebook, Twitter, and Instagram, you can make a lot of money.
A firm might engage you to manage their social media accounts and pay you well for the privilege.
6.Dropshipping
This is a supply chain approach in which a retailer does not hold inventory of the items he/she sells.
Instead, transfer the customer's orders to a third party who then sends the item or product directly to the client.
It is more of an e-commerce model that requires only a working laptop and a reliable internet connection.
You may get started by going to services like Shopify.
READ ALSO: Used Cars you should avoid buying in Kenya
7. Online polls
You can earn money by doing online surveys and conducting online research for specific companies.
Survey Junkie, Mobrog, Swagbucks, and other online survey sites are good places to start.
8. Data Input
Because data entry primarily entails transcribing data from written documents into a computer or other electronic device.
You must be computer literate and have great written communication skills.
9. E-book sales
You can create and sell online downloaded books with knowledge on a variety of topics, such as business, technology, and so on.
You can sell your ebooks on sites like Amazon.
10. Foreign Exchange Trading
Forex trading is the online purchase and sale of currencies.
It is a marketplace where traders and investors may swap, buy, and sell global currencies.
It is a lucrative venture, but you must first get suitable instruction before you can begin generating a fortune.