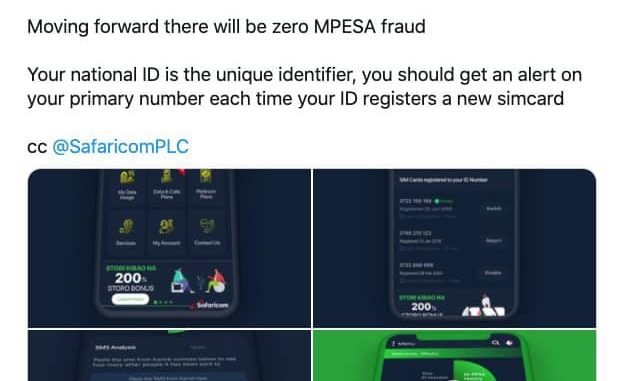 If there is something that blue chip companies value in the business world, then it is innovative ideas that add value to their businesses. One of such ideas is the mobile money transfer (Mpesa) business model.
Safaricom PLC was the first telecommunication company in the world to come up with a mobile money transfer solution, a technology that has now been embraced across the world.
As much as it was their idea, their competitors in Kenya like Airtel also introduced the same service but using slightly different methods. This is acceptable.
Apart from Mpesa, Safaricom PLC has always come up with many other innovative solutions that have always kept their competitors doing the chasing. That is why it is the most profitable company in Kenya.
One thing is obvious though; ideas come from people. How well does Safaricom compensate individuals that come up with many of their business ideas and solutions?
A young Kenyan using the Twitter handle @Onorpik has come out to expose the Peter Ndegwa led company for adopting an idea that he gave them without even crediting him.
READ ALSO: He Is Married And Has 2 Kids: Edgar Obare Exposes Betty Kyalo's New Boyfriend Nick Ndeda
His idea was about one person being able to share data bundles seamlessly with many subscribers even when they are far apart. In simple language, one subscriber can 'hotspot' many subscribers even when they are miles apart but within the Safaricom network.
Unfortunately, Onor shared this idea publicly in the company's Twitter handle and he was dismissed with contempt by the agent that was running the handle that day. That was on 20th June last year.
Fast forward to this year, Safaricom has implemented the suggestion. Now one subscriber can buy data bundles and share with up to six (6) other Safaricom users. Here are screenshots of Onor's post and prove that the telecommunication company stole the idea with no apologies.
Now the company has adopted the idea as per the screenshot below;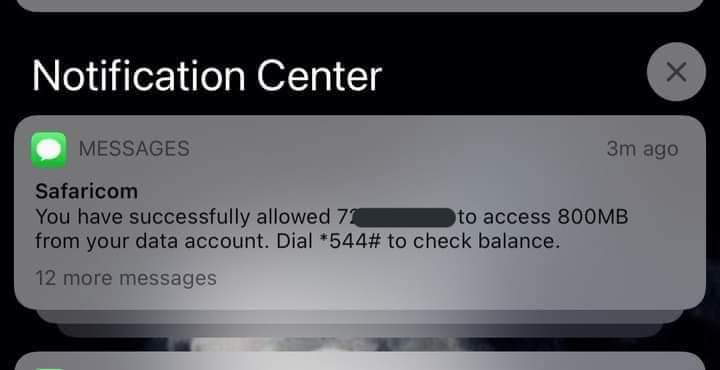 Another case is that of Anyona Obutu who advised them on how to curb Mpesa fraud. His idea was also adopted without him being appreciated. Have a look at the screenshots below;
READ ALSO: Betty Kyallo's Reaction After Edgar Obare Exposed Her For Dating A Married Man
Anyona's idea is now operational as per the screenshot below;
Do you think Safaricom PLC should compensate the two gentlemen? Here is a quick piece of advice for any bright Kenyan. When you share your idea online, Safaricom or any other company might end up considering it as customer feedback which they can use to better their services. So by all means, let us normalize patenting our ideas.