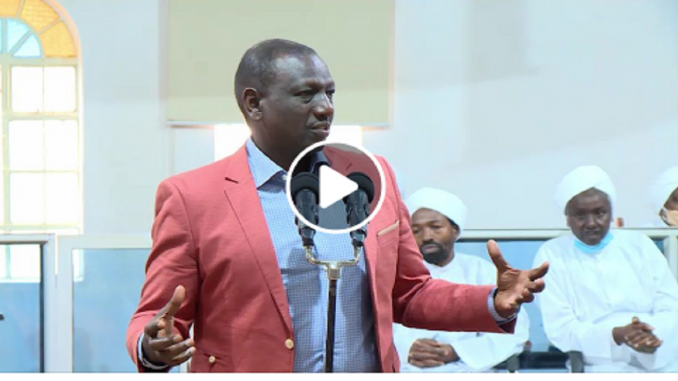 The deputy president has finally broken his silence hours after his friend and business associate Harun Aydin was deported by the immigration officers under the instructions of the interior cabinet secretary Fred Matiang'i and his principal secretary, Karanja Kibicho.
William Ruto took to his Twitter account and confirmed that he has spoken to Aydin and he has safely landed in Turkey. Ruto apologized on behalf of the Kenyan government for the kind of embarrassment he experienced at the hands of the Anti-Terror police.
Ruto further mocked those people that arrested an innocent man over fabricated charges that were politically motivated. According to the deputy president, President Uhuru has been using the interior ministry and the police to frustrate his bid to succeed him.
Ruto has not mentioned the name of the president but we all know he is addressing the president indirectly. Ruto seemed to mock him and termed his actions as being politically petty. He warned that such pettiness is very expensive and dangerous.
According to the deputy president, the police pleaded with Aydin to go back to Turkey to avoid embarrassing the president.

Also Read: Ruto's Men Vow To Bring Back Harun Aydin By Using These Means After He Was Deported
The self-proclaimed chief hustler warned that if we are not careful, such political carelessness will ruin the economy of this country.
Aydin is being accused of being a terrorist but it was rather strange why the government decided to deport him without charging him in a court of law.
His lawyers were bemused because they had hoped he will be brought before court but the anti-terror police were playing a cat and mouse game with the lawyers and they finally deported the man without providing any evidence before a judge.
William Ruto has been complaining that his friends are being targeted to scare them to submission from the deep state. According to Ruto, the long game is aimed at stopping him from being the next president of Kenya.