South African Social Security Agency (SASSA) recently came up with a very noble COVID-19 relief program. The program dubbed 'Social Relief for Distress' has helped many people.
It is meant for those that need emergency funds to take care of their most urgent needs. Such needs include food, school fees or even housing. Many South Africans have felt the effect of COVID-19 especially after losing businesses, relatives and breadwinners.
Lindiwe Zulu Makes the announcement
Lindiwe Zulu, the Minister of Social Development, has announced something very important regarding the R350 SRD grant. We all know that the rollout of R350 has already begun. Many people have already received R350 grants.
However, as of today, Wednesday, September 1, 2021, the rollout of this grant will be paused for the time being. This is because SASSA and the post office are about to make other grant payments.
The Minister has announced that the second cycle of R350 SRD payments would begin on September 6, 2021. SASSA has therefore devised a brilliant strategy of paying SRD R350 grants based on the last three digits of your ID number.
READ ALSO: Libode Girl 20 Gives Birth To An 80-Year-Old Looking Baby
The remaining beneficiaries are to be paid from 6th September 2021. This includes those with the 081 & 086 on their three last digits of their ID numbers.
The applications for the grant were opened on 6th August 2021 but the agency has already received over 8 million applications.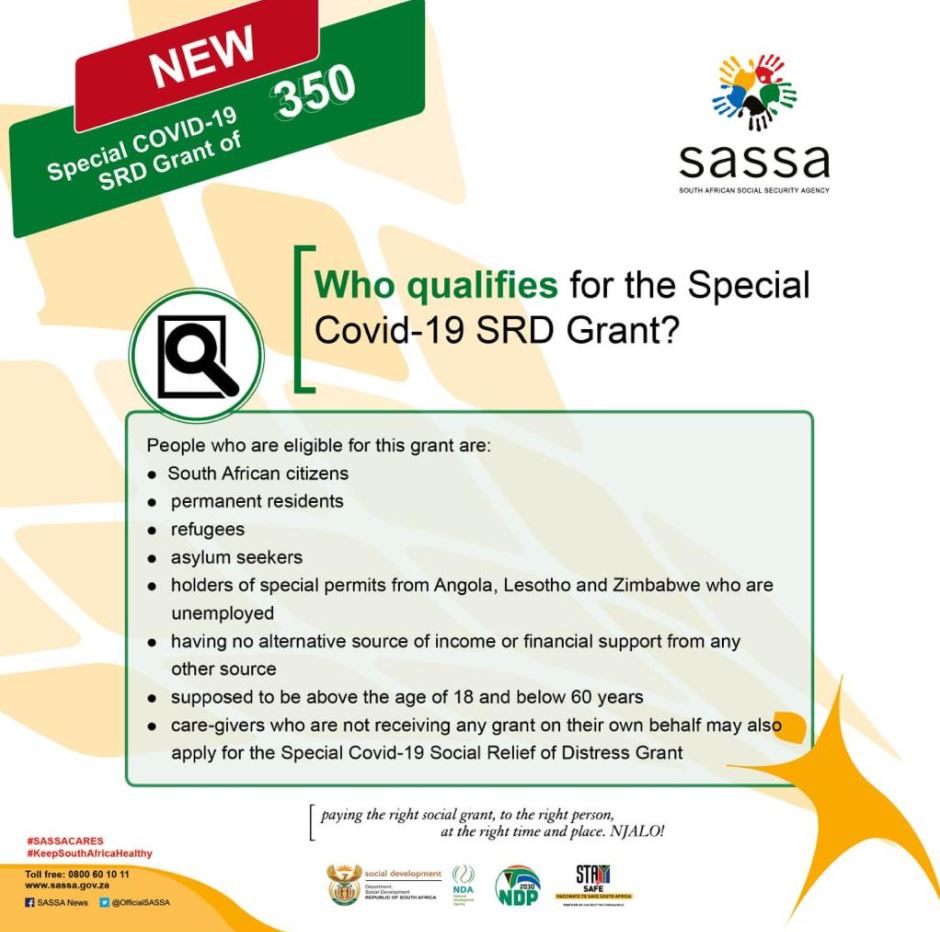 The South African Government has allocated R26.7 billion to be paid to R350 SRD SASSA beneficiaries over an 8-month period until March 2022.
The fund meant to reduce poverty
This is a way of reducing poverty for all unemployed people and those who lost their jobs during the national lockdown. However, many people who lost their jobs have always complained that the amount of R350 is too small. But it is better than nothing, isn't it?
To all those who wish to apply for this matter, please visit the SASSA official website at www.srd.sassa.gov.za. Alternatively, call the SASSA customer care line at 0800 60 10 11.
To all beneficiaries who are yet to withdraw their previous payment, please be aware that all funds will be returned to the treasury. The deadline was on 31st August 2021. Let us assist our families and friends by applying for them so that they, too, can benefit from the SRD R350 grant.
ALSO READ;
1.Libode Girl 20 Gives Birth To An 80-Year-Old Looking Baby
2.Mzansi Note Something Odd In A Man That Spent 151k On Alcohol