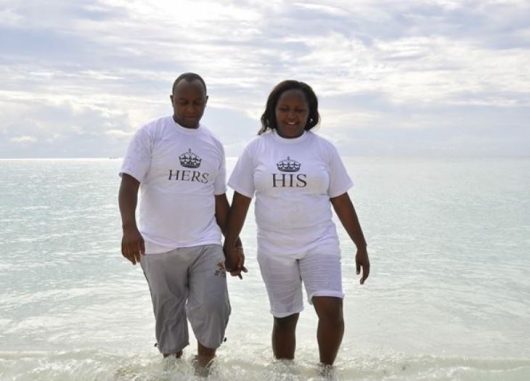 Sarah Kabu is the managing director of Bonfire Adventures Limited, a tour and travels company. Bonfire Adventures is Kenya's most popular player in that line of business.
The company was started by Simon Kabu who was once a matatu tout. He co-started the company with his wife Sarah Kabu.
Because they have been doing so well, they have diversified their businesses. As a result, Simon has a lot of money and that is what Kenyan women want.
Many desperate women have been camping in his social media DMs. According to Sarah, ladies as young as 20 years old have been sending outrageous photos to Simon. Their primary aim is to lure him into sexual favors for money.
Speaking during an interview with Queenter Mbori, the soft-spoken lady revealed that even women in their 30s have been doing that.
"I understand they get contacts and social media accounts from professional platforms like LinkedIn. They target popular chief executive officers of reputable companies. They then send them random messages to try their luck," said Sarah.
READ ALSO:
1: Prince Indah Manager Blasts Jalango for a Poorly Organized Luo Festival
2: People The Kamiti Terrorists Were Constantly Calling Revealed By The Police
3: Samidoh's Side chic Karen Nyamu Defects to DP Ruto's UDA from Jubilee
But how does she get to access her husband's phone when it is supposed to be private? Sarah revealed that being public figures, they have a very competent social media team. It is their social media team that gets to show her the nude photos sent by different women.
The desperation in some of the women's messages is disturbing. We can attribute this to poverty and unemployment.
Sarah has now threatened to expose the photos of some of the most notorious women targeting her husband. This is something that she has been monitoring for some time now. It is definitely taking a toll on her.
What these women don't realize is that if they pursue men for money, it won't last most of the time. They might amass enough money before the men leave them for others. However, there are chances of contracting venereal diseases. The only option is to work hard and be independent.