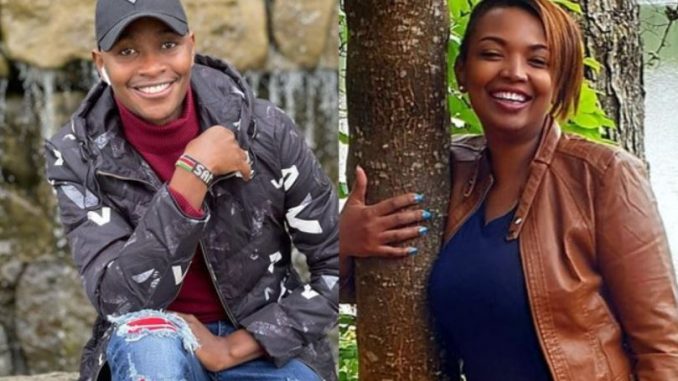 Yesterday, the Mugithi singer hit the headlines when a Nairobi lawyer cum politician accused him in live Instagram video that he had assaulted her despite being three months pregnant.
Karen Nyamu is the mother of his son but Samidoh is legally married to Edith Nderitu. Karen was just a good time side chic to Samidoh and the two had broken up when the lawyer decided to call him out in public to admit that they had a son together.
Samidoh decided to apologize to his first wife and they got back together. In response to Karen Nyamu's exposé on social media, Samidoh revealed that he regrets dating the controversial politician because she is after his fame and money.
According to Samidoh, Karen is a pathological liar who spins situations to suit her at an opportune time. He revealed that he met her sometimes back while performing at Carnivore Restaurant, Nairobi.
Also Read: A Relative to Samidoh's Real Wife Spills the Beans about What He Does to Her (SAD)
While on stage at Carnivore, Karen Nyamu kept making advances towards him by winking at him severally.
She followed him and seduced him with her charm and beauty. The man eventually fell for the beautiful woman and went back to her house with her. They got an expensive apartment in one of the leafy suburbs in the city of Nairobi and started living together as a couple.
Samidoh reveals that Karen is difficult to deal with and she is very abusive. He endured a torrid time with her but chose to hide his frustrations as a man because he had messed his family by cheating on his wife with a city clout chaser.
Samidoh regrets how he fell for her tricks to sleep with her but owns up to his mistake. He has vowed to never get back with her again. He has refuted claims that he assaulted her yesterday because he is jealous and still in love with her.