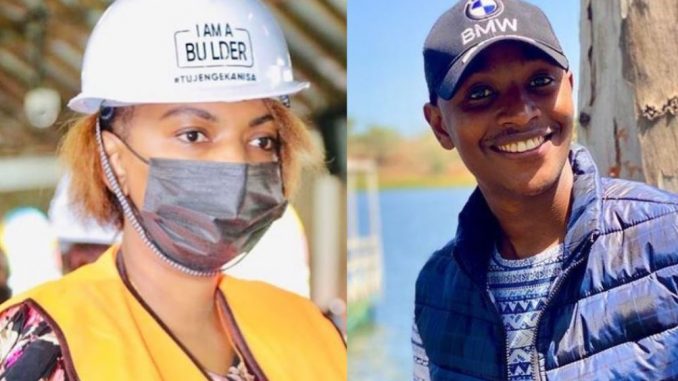 Nairobi based politician cum High Court advocate Karen Nyamu shocked Kenyans on Tuesday after she revealed that her boyfriend Samidoh had given her a dog's beating.
The story sounded believable because she was looking all bruised from the injuries she endured. She said that the altercation happened just in front of her two kids.
"My daughter is much traumatized. I am also traumatized. He beat me and pulled my hair," said Karen in a live Instagram video.
The beautiful lady also revealed that the Mugithi music artiste vandalized her expensive iPhone worth KES 150,000. She flashed the wreckage in front of the camera and it was in very bad shape. There is no way it could be repaired.
Samidoh responded using a letter on his Facebook page and denied being the aggressor in the altercation. He accused Karen of attempting to kill him by stabbing him with a knife.
READ ALSO: What Jonathan Mukundi's Family Did During Philomena Njeri's Burial That Caught Kenyans By Surprise
It was by the grace of God that he managed to escape unhurt. He also accused Karen who is the director Nairobi Water and Sewerage Company of being a psychopath.
It seems the police officer has come to his senses after all. According to Karen, Samidoh has bought her a new expensive iPhone 12 to replace the one that he vandalized. The phone goes for close to KES 200,000.
"Rafiki yenu amenitumia simu mpya (your friend has sent me a new phone). But I will still sue him for assault. He cannot get away with beating me for nothing," said Karen in another live IG video.
The drama surrounding their relationship will be with us for some time. One wonders what his real wife Edith is thinking right now.
Blogger Edgar Obare revealed the other day that Samidoh is seeing another lady identified as Jamilla. Could it be the reason why Karen is crying for attention?