Safaricom is on the spot again after it emerged that they are leaking Mpesa transactions to fraudsters .
Radio veteran Fred Obachi Machoka fell victim to the syndicate that is going on between Safaricom and DSTV.
In the past few weeks queried DSTV agents have been calling clients immediately after they pay their subscription.
They call to ask them to forward the Mpesa message so that they can give them a bouquet that is on offer.
They use the same transaction to ask for a refund from Safaricom and your subscription will not reflect in the DSTV systems.
Many customers have been complaining about multi choice, but they haven't been able to upgrade their systems.
They need to do so to make them unpenetrable from unauthorized personnel .
DSTV has to come out clear and tell their customers if they are not giving offers.
Fraudsters have all the DSTV customer data and can access their Mpesa transactions.
Fred Machoka is wondering how it is possible for them to get this kind of information.
There is a possibility that rogue employees in both DSTV and Safaricom are leaking this information to criminals.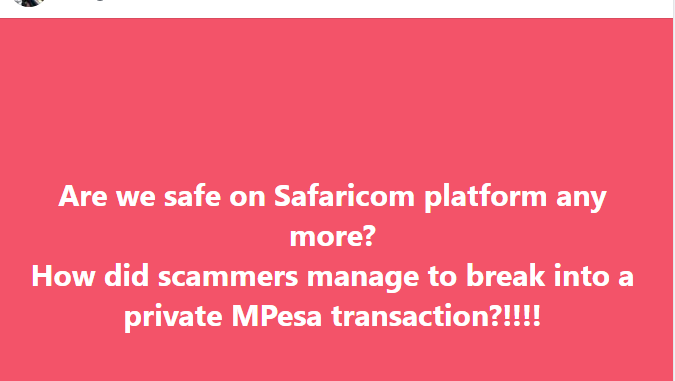 What Kenyans are Saying Online
They are literally crushing DSTV because customers are not getting what they are paying for and the cable TV company is not getting the subscription money.
The latest fraud perpetrated by rogue employees is yet another sign that online money transactions are still not safe.
The legislation on data became law, and the president appointed commissioners to run the Data commission headed by Margret Kassait.
The commission is an independent national authority that ensures the rights to data privacy.
What is happening in Multi-choice is a clear sign that more needs to be done to protect data privacy.
This might attract a court process to sue Safaricom and DSTV for leaking private data to unauthorised people.
READ ALSO:
1: The Mother Of The 2 Kids Killed By Their Doctor Father Moves Kenyans To Tears With This Message
2: Dennis Itumbi Is In Trouble Again For Saying This About Ruto