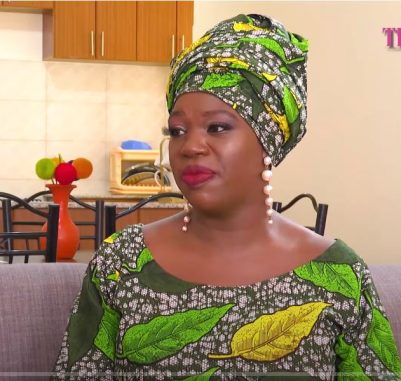 Ruth Matete is well known for her outstanding performance in the Tusker Project Fame 5 singing competition, which she won with ease in 2012.
Being an active member of the church and competing in a secular competition sparked some debate, but she had a thick skin and handled the pressure well.
Ruth Matete is the daughter of famed actor Abel Amunga, for those who are unaware.
He is well-known for his portrayal of Luke McKenzie in Maisha Magic East's 'Selina' soap opera.
Abel fathered Ruth out of wedlock, but he did not marry her mother, who married another guy in Kakamega.
Ruth's stepfather was cruel to her when she was little.
Her step-grandmother treated her even worse, and when she was six years old, her original father had to transport her to Nairobi to live with her.
When her late husband was still alive, she tried suicide out of the blue.
She slept after taking 45 tablets. She was fortunate in that her late lover saw her laying in bed and hurried her to the hospital.
Ruth Matete sought professional help from a psychiatrist after being treated.
A psychiatrist advised admission of her to a treatment center for a month.
The good news is that she overcome it and is now happily raising her little child although she lost her wonderful husband in the most terrible way possible.
His stepmother mistreated her as well because she was not her biological kid.
This made her feel rejected for the rest of her life.
Her mother died shortly after being sent to Nairobi, and she did not attend her funeral. She only missed her when she was an adult.
Childhood troubles drove the gifted singer-songwriter to melancholy, as she revealed to Carol Mandi of True Love Magazine.
It even impacted her interactions with males. When she experienced problems with boyfriends, she constantly blamed it on her childhood rejection.