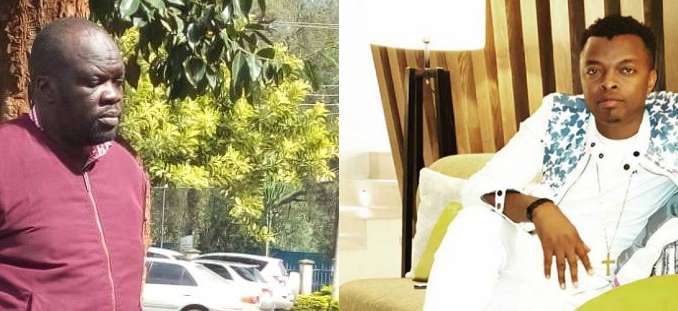 Ringtone is a controversial gospel musician who has been accused on several occasions for his nauseating clout chasing stunts.
The fast fading gospel artist likes to pick non-existent beef with the so-called fellow celebrities that turn out to be the same cheap publicity-seeking stunt.
It is a common norm these days for celebrities to weep the emotions of their supporters to gain their attention and have the leverage that they need to achieve their goals.
Robert Alai is a no-nonsense blogger who is known for his hard-hitting facts that have put him behind bars many times.
This afternoon, blogger Robert Alai was involved in a squabble with Gospel star Rington Apoko in what was interpreted as road rage.
Robert Alai came out of his car with a club and attacked ringtone after a minor accident that involved their cars in Kilimani.
Also Read: "I Want Any Man So Long As He Is Breathing!" Lady Goes Viral After Making This Confession
They should have called the police to the scene of the accident but decided to solve the matter at hand physically which attracted a crowd that came to witness that embarrassing moment.
Kenyans on social media have been quick to dismiss the altercation between the two gentlemen as a publicity-seeking puff that is meant to change the fortunes of the poorly performing artist.
It has been long since he last released a song and his mates are doing well musically compared to him. It now seems that Kenyans have well read and mastered that script and they are not going to fall for their tricks.
The two have not commented on the video but am sure in due time they will surely come out and clarify the issue that has sparked a heated online debate.
Robert was driving a Subaru outback while Apoko was in a silver range rover. Click HERE to watch the video.