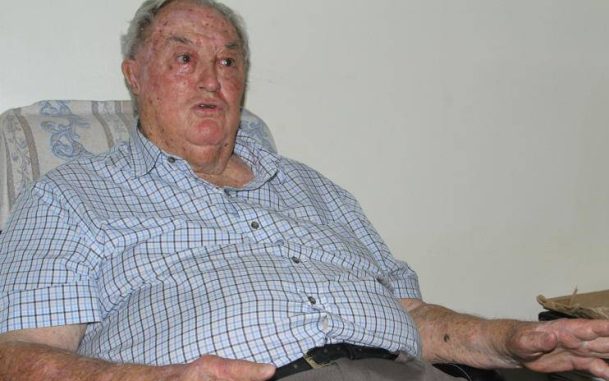 Richard Leakey is dead. His death comes hours after another prominent Kenyan dropped.
Former attorney general Charles Njonjo died this morning aged 101 years.
President Uhuru Kenyatta is among the Kenyans that have sent a message of condolence to the Leakey family.
Richard Leakey is a paleoanthropologist, conservationist, and public personality from Kenya.
With the finding of a nearly complete 1.6 million-year-old skeleton of a Homo erects youth.
His fossil hunting helped to portray the tale of human evolution in Africa.
Richard changed elephant and rhino conservation in Kenya during his tenure in public administration, among other accomplishments.
He dropped out of school at 16, although he was a hard worker.
Richard, the son of famed fossil hunters, recognized a location near the shores of Lake Turkana as worthy of exploration.
He led excursions there beginning in the late 1960s, discovering stone-age artifacts, skulls, and the bones of early humans, including 'Turkana Boy.'
Richard has been politically powerful for many years, besides directing the National Museum of Kenya.
As chief of the Kenya Wildlife Service, he took a rigorous anti-corruption and conservation attitude.
He took a hard line against poaching and achieving much to save elephant and rhino populations.
Webuye Accident: The Simple Mistake That led to All Passengers in 2Nk Matatu Beheaded
Webuye accident took the life of all the eight passengers that were aboard in a 2NK matatu.
The accident happened in the morning when the matatu heading to Nairobi from Bungoma hit a stationary truck.
It happened along Webuye-Eldoret Highway.
The driver of the matatu must have been at a top speed and he panicked when he saw the track packed on the road.