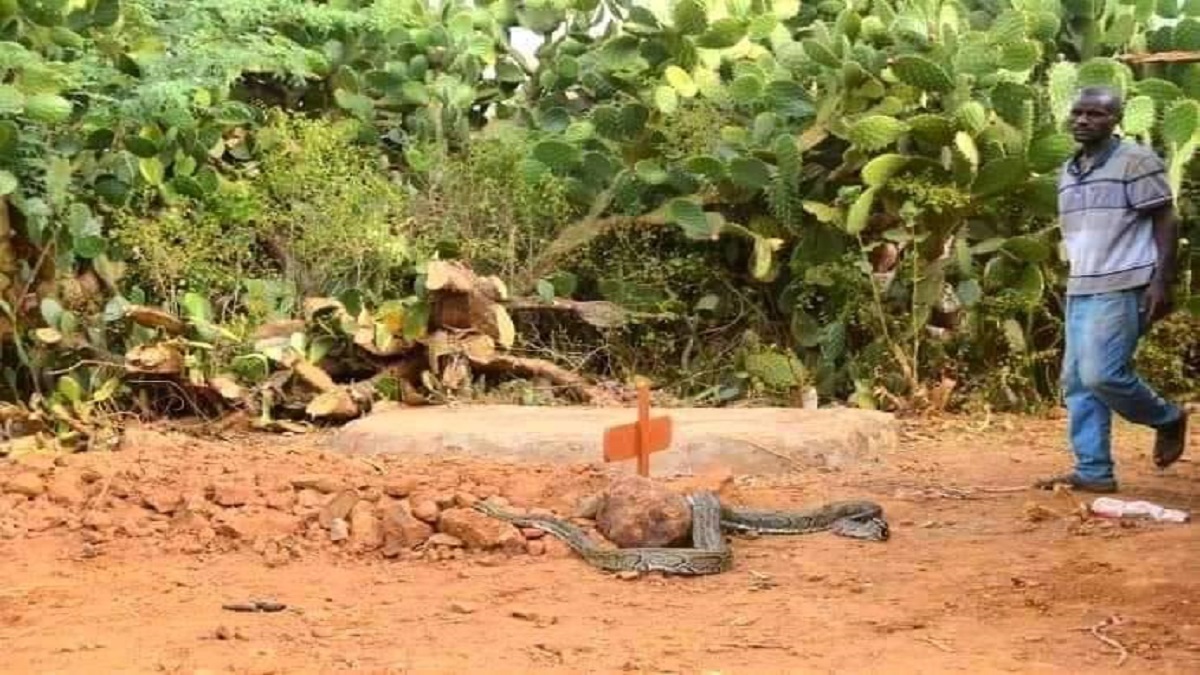 Residents of Kampi Samaki area of Baringo County were left in shock after a giant snake paid a visit to a venom extractor's home just two days after his burial.
As much as there are very many snakes in Baringo, it is the manner of the visit that left the residents confused. The humongous python spent time in the deceased's house after which it crawled straight to his fresh grave outside his house.
It appeared as if it was mourning a friend. Those who know the guy say that the ninja was a snake handler on top of being a venom extractor. Animals are very intelligent and they never forget those that attend to them on a regular basis.
READ ALSO: Photos Of Phanice Chemutai At Kitale Hospital; She Was Shot After Being Mistaken For Kangogo
The snake had definitely mastered the time and the place but v isiting the grave was an interesting move. Have a look at the photos below which were posted the 'Modern Kenyan Corps' Facebook page;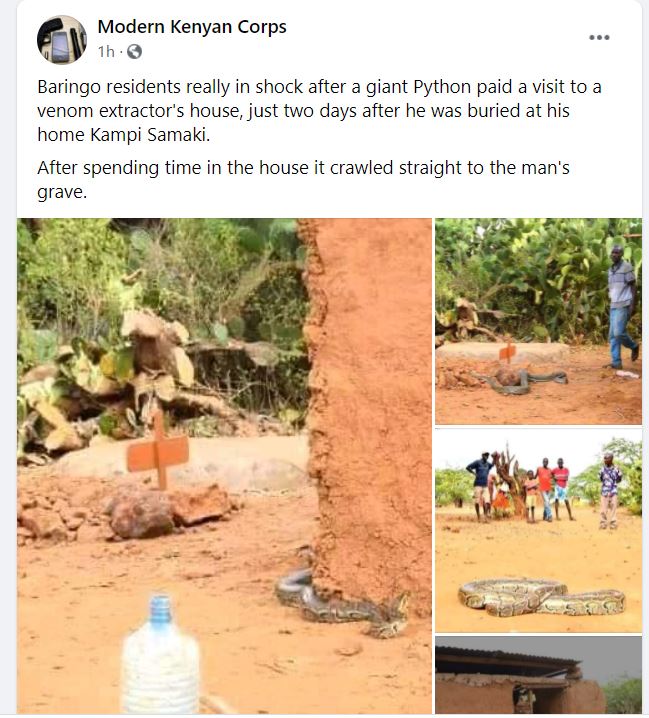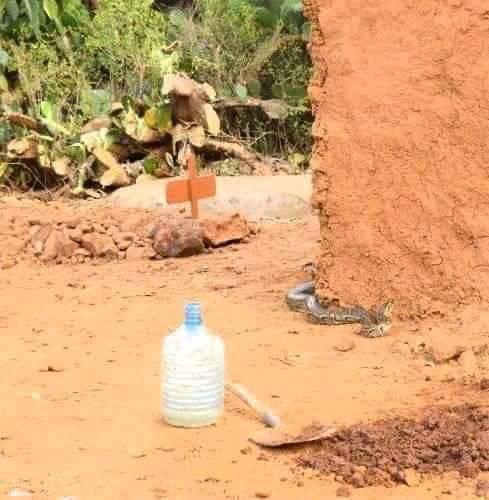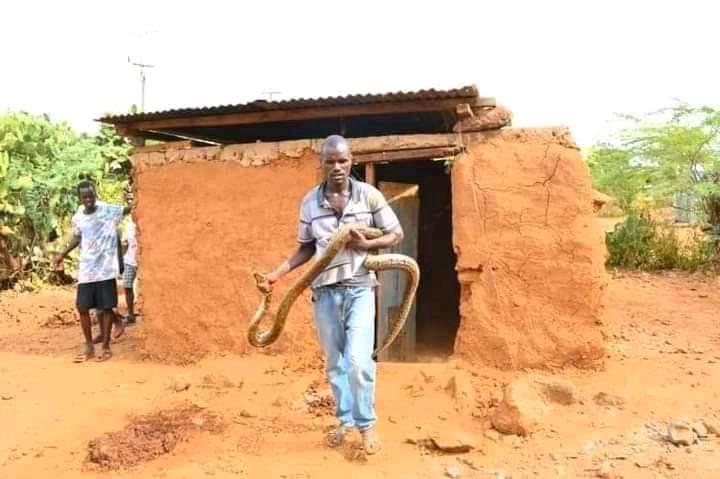 One of the residents who is a snake handler carried it with his two hands and took it to the nearby bush. Kenya Wildlife Services (KWS) has discouraged them from killing snakes.
Important to note is the fact that 300-500 snake bites are reported monthly in Baringo County. This became such a serious concern that the County Government of Baringo County through the department of preventive and promotive health services had to hold an awareness campaign on snake bites.
READ ALSO: Former Inooro TV Anchor Muthoni Mukiri Married In A Colorful Traditional Wedding (PHOTOS)
The campaign targeted the members of the community and health workers to sensitize them on how to handle snake bites.
"We are in the process of acquiring motor bikes which will be modified as mini ambulances to help the department in responding to snake bites," said the Chief Officer in charge of the preventive and promotive health services department.
This shows how the residents of Baringo are used to seeing random snakes moving around their villages.