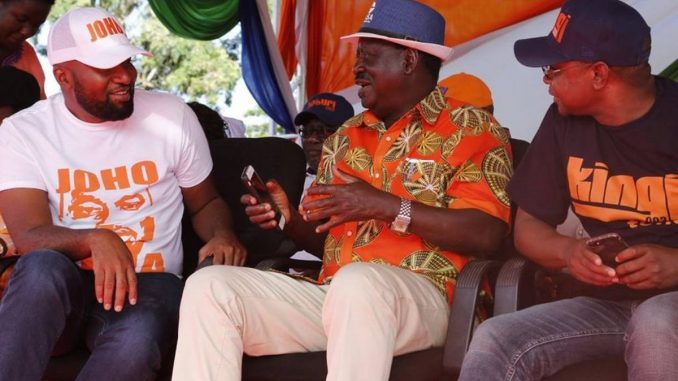 Raila Odinga is a victim of Covid-19 after he recovered from the deadly virus that put him under the weather for close to a month. Raila had exhibited flu-like symptoms and his generalized body malaise prompted him to visit his doctor at Nairobi hospital for a check-up.
The doctor ran several investigations on him and he turned positive for Covid-19. The former prime minister was admitted to the hospital for 2 weeks and he was released to continue his recovery at home. Raila contracting Covid-19 scared ODM supporters and his family given his advanced age and the fact that he is diabetic.
Kenyans were delighted to see him back on his feet and raring to go. He is the mainstay of Kenyan politics and he plays an integral part in our nation building.
Also Read: Why The Matatu Driver That Carried Kangogo The Night Before Her Death Blames The Police
Covid -19 has killed millions of people throughout the world, ruined economies and the livelihood of people and there is no slightest indication that it will stop.
People are back to their own lives trying to rebuild themselves because the coronavirus is now part of us and we should learn to live with it.
It is on this background that Raila Odinga has decided to go back doing what he knows best and that is politics. He has spent the better part of this week in the coastal region trying to woo them to remain committed to his party ahead of the coming general elections in 2022.
ODM'S head of communications Mr. Philip Etale has posted on his social media accounts that he is having that flue-like symptoms like joint pains, generalized body malaise, fever, and running nose. Etale also suffered from Covid when Raila had the same problem some few months ago.
The ODM team in Mombasa should be careful because Etale might have contracted the virus again in their latest tour. ODM supporters have wished him a quick recovery but have warned him not to go near Raila Odinga.