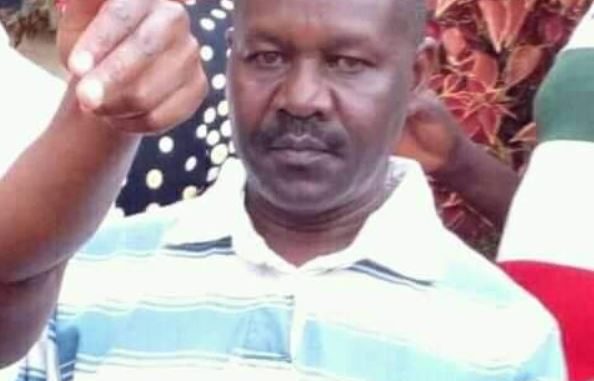 The deputy principal Riokindo Boys High School, Mr. Christopher Ndemo is dead. His wife confirmed the sad news and condolence messages are all over social media. The cause of his sudden demise was however not released immediately to the public but all indications show it was after a short illness.
Until his death, Mr. Ndemo was the deputy principal in charge of academics at the school which posted one of the best results in KCSE 2020. The school had a mean standard score (M.S.S) of 9.333 and all their 268 candidates made the direct university entry grade of C+ (plus) and above.
Those who know Christopher Ndemo describe him as a very humble servant who always wanted the best of his students and colleague teachers. His immediate former principal Fred Mogaka (currently the principal Kisii School) described him as a gentleman and a humble man.
"What a sad day for Riokindo Boys. He was a gentleman and a humble man. He served as my deputy principal while I was at Riokindo Boys. May God comfort his immediate family and the Riokindo Boys fraternity. We have lost a very sharp guy," wrote Mr. Mogaka when he learnt of the sad news.
READ ALSO: Why Caroline Kangogo Booked Two Hotel Rooms The Night Before Her Death; Waiter Reveals
Mr. Ndemo was a seasoned Kiswahili and History teacher who has been at Riokindo for many years. His former students and parents of the school have taken to social media to mourn the great man and here are some of the condolence messages;
Kefa Bwoma wrote, "Haki why!!!Was with him some few days ago and i managed to get an admission letter through him!!!So much saddened of his death!!!Kindly how did it happen?"
Naomi Kebese Andala said, "Pole sana to the entire family of Riokindo high."
Hon Paul Ntabo Mogire commented, "My brother I can't believe my eyes that u have gone. Imagine we were meeting this week for the letter of my son form 3. My God death is a bad enemy. My heartfelt condolences to his family, the principal, students, and staff members of Riokindo High School. RIP"
From CHAI MOTO News, we can only wish his family and Riokindo Boys High School comfort during these trying moments.