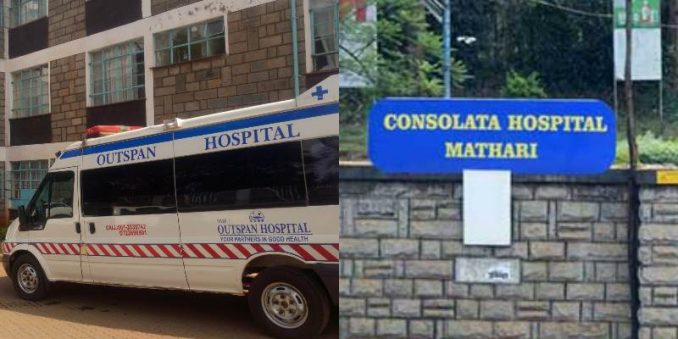 Nyeri man's seven siblings have stated that they will not bury their deceased brother because he abandoned them when he was alive.
Clement Kariuki died in 2019 at 69, and his body has been lying in the Consolata Mathari Hospital mortuary in Nyeri since.
This is after his siblings and sisters stated they will disown his body, just as he abandoned them.
According to an article in The Standard, the father sold all of his ancestral land.
He spent the vast sum with a woman they only knew was from Meru and other slayqueens in town.
"Our father had told him (Karimi) that they would not give him a single inch of the remaining land.
"He sold his land and spent the money," claimed Beatrice Ngima, 53, one of his sisters.
She claimed their father had advised the deceased not to sell his half of the land to non-family members.
But he disobeyed him and did the exact opposite. Karimi's siblings, as a result, do not believe he deserves a proper funeral.
They are unwilling to spend their hard-earned money on his interment.
ALSO READ:
1: Waiguru Officially Joins UDA In Karen But Kenyan Notice Something Odd
2: Kisumu Neighbor Slashes House Girl Over Hanging Line
Despite requests from the hospital and local officials to bury the 69-year-old, they have failed to do so and wants the government to bury him.
Ann Wahito, 50, emphasized that their brother had disassociated himself from their lives and was living large in their absence.
"Because I am a widow, I cannot bury him. The government should take up the issue and bury him. "
Even as the mortuary bill approaches half a million shillings, the septet has refused all orders from the government to bury Karimi.
Karimi got his piece of land in the Lusoi community in the 1970s.
According to the family, and he quickly began selling parcels of land to any willing buyer.
He led a fast-paced lifestyle, frequenting nightclubs in Nyeri and the surrounding regions.
He also had a Meru woman with whom he shared the money.
The family said he was unconcerned about any of them, and they think everyone reaps what they sow, although blood is thicker than water.