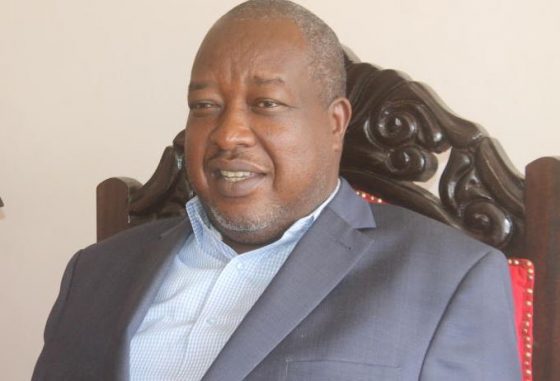 Nyamira governor Amos Nyaribo caused an uproar among Kenyans when his payslip leaked online.
This particularly angered Nyamira residents when they saw him earning 5.2 million shillings 5 times more than Uhuru Kenyatta.
Amos Nyaribo has finally come out to clarify why he is earning 5.2 million shillings when a governor earns 924,000 shillings.
That they gave the county head the sum besides his monthly Ksh924,000 governor's salary sparked outrage online.
The pay was a backdate of accumulated salary for Nyaribo during his term as the county's deputy governor.
This is according to a statement made by the governor through his press secretary, Julius Nyabicha, on Wednesday, November 10.
His income comprised the difference between what they paid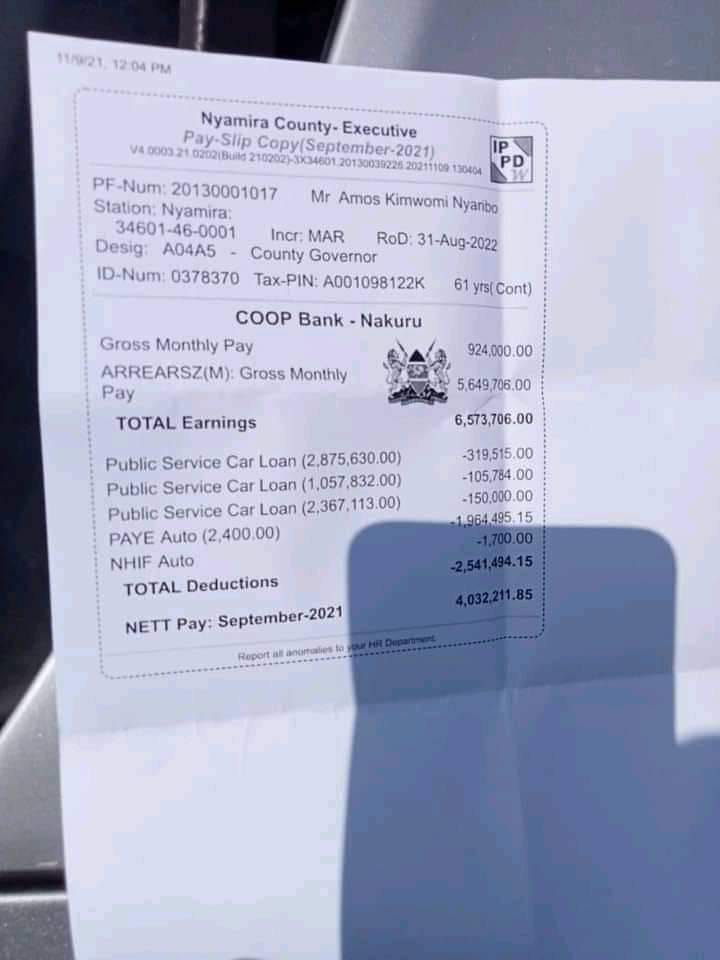 him and the required governor's salary set by SRC."The arrears reflected result from salary adjustments for deputy governors across the country.
This is because of the Petition No. 9 of 2018 at the High Court in Nairobi between the County Government of Kakamega and the SRC."
Except for Nyamira, this modification affects all counties for unknown reasons.
"We wish to stress that we make this remark in the spirit of openness," the statement said in part.
"The county government is operating within the rigorous limits of SRC in calculating the salary of all county personnel."
ALSO READ:
1: Ruto In Trouble With His Neighbors For What He Has Been Doing
2: Wafula Chebukati Is Facing Jail
3: Ida Odinga Reveals Why Ruto Does Not Allow His Wife To Meet Her
At the beginning of September, Nyaribo made headlines when he demoted over 1,000 undeserving county employees for promotion.
He is also said to have stopped some of his senior officers from receiving Ksh3 million monthly allowances, claiming that it was illegal.
The County Public Service Board demoted the employees  after an audit showed it elevated them in an unconstitutional and ambiguous way.
He said that the promotions, which drew the attention of the anti-corruption agency, (EACC), affected over ten departments.
.