Nyamira Governor Amos Kimwomi Nyaribo is on the spot for awarding himself a salary of 6.5 million shillings per month.
Nyaribo became governor after John Nyagarama succumbed to cancer.
According to his payslip doing rounds online, Amos Nyaribo has been earning arrears of about 5.6 million shillings per month.
Reports coming from the county show he has been earning his salary every month and so arrears do not arise.
Residents of Nyamira are demanding an explanation from the payroll manager why governor Nyaribo is earning more than the president.
The governor's office has yet to give an explanation why he is earning that much.
Since devolution, Kenyans have raised questions on how the county governments have been using the resources meant for developments and other services.
Kenya devolved corruption, which beats the intended effect when Kenyans drafted the 2010 constitution.
Quite several governors have pending corruption cases in court.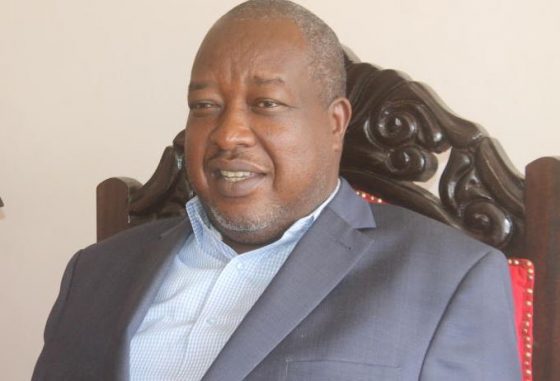 Devolution is a very noble idea and if counts implement it well, it will spur growth and development across the country.
In other news, the GOK has increased her efforts to combat terrorism, which poses a threat to the peace and well-being of Kenyans and visitors.
Because intelligence levels are high, Kenyans should not fear reporting suspicious activity in their communities.
The DCI is offering a reward of ten million shillings for a simple task.
Any Kenyan who can accurately identify the terrorism-linked suspects listed below will earn 10 million for each case.
Terrorism, particularly terrorist kidnappings, is at an all-time high in Kenya and around the world.
Terrorist kidnappings, for example, could target anyone, including Kenyan citizens.
Attacks can happen at any moment, especially on religious or national festivals.
Attacks at places frequented by.….CONTINUE READING>>>>