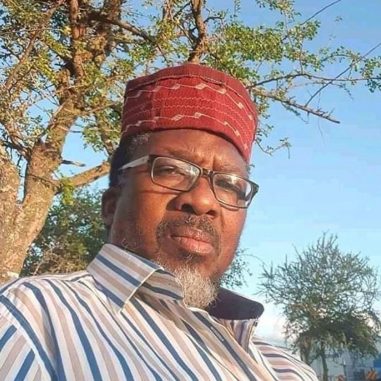 Pastor Nganga of Neno Evangelism is never shy of controversy. Of late, he is fond of spitting vulgarities in his sermons. He unfortunately airs the sermons on national TV.
But it seems the proverbial 40 days have finally caught up with him. The Kenyan Media Council (MCK) has pledged to take action against Pastor James Nganga's television channel Sasa TV.
This is because the channel has been broadcasting inappropriate content. According to MCK, on October 9, 2021, the TV station permitted the broadcast of offensive information.
"The Council notes that the media house in question violated many clauses. The clauses include accountability, obscenity, taste, and tone in reporting. It allowed a presenter, Apostle James Maina Nganga, to break the law in a live broadcast. During the broadcast aired at 1024 hours, he uttered offensive and unprintable words on national TV," the MCK said in a statement.
MCK has since asked the media outlet to show reason they should not take action against it. The Council will impose relevant sanctions under their mandate.
Pastor Nganga of Neno Evangelism made gross remarks
They were alluding to a viral video footage in which Pastor Nganga made remarks about his genitals. He was discussing how nurses should handle his body after death. The remarks made many listeners uncomfortable.
ALSO READ:
1: Woman Kidnapped Movie-style in The Streets of Nairobi as People Stare (VIDEO)
2: Thomas Oyaro, a Kenyan American on Vacation Murdered and Body Parts Stacked In a Gunny Bag
3. Teenager, Ronald Kipkemboi Jailed for 6 Months for Vandalizing His Mother's 55-inch TV set
Similarly, the council pointed to a violation of Kenya's programming rule for free-to-air radio and television services by the TV station.
They have contacted the Communications Authority (CA) for an interpretation and investigation.
As a result, the Council issued a warning to media outlets to not air inflammatory content. All media houses must follow the journalistic code of conduct.
"We warn media houses, editors, journalists, and media practitioners against airing objectionable information. We will impose very strict fines under the Media Council Act, 2013," MCK concluded.
The controversial pastor who is on a trip to the US dismissed MCK's concerns. He said the only regulator that can reprimand him is the Communication Authority (CA).