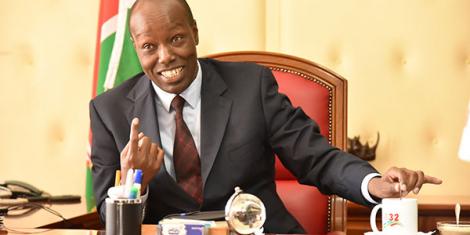 Nakuru town is now a city after President Uhuru  presided over the conferment of city status on Wednesday.
The ceremony was full of pomp and color at the recently opened Nyayo Gardens and various leaders attended.
With the award, Nakuru will join the cities of Nairobi, Mombasa, and Kisumu as one of Kenya's metropolises.
This offers a plethora of benefits that will see the transformation of the modest town into an economic powerhouse.
In that light, the following are the significant advantages that Nakuru will enjoy upon its elevation to city status:
1. improvement of road networks
The new city's road network will put it on a fast track to being one of the most developed urban districts.
KeNHA and KURA have completely redesigned the roads leading into and out of the city.
This has connected residential and commercial zones.
Along the Nairobi-Nakuru-Eldoret route, two significant interchanges have been built.
The interchanges, which were built at the Nyahururu and Njoro turnoffs, have radically changed the face of Nakuru.
They planned the roads to relieve congestion in the Central Business District and on the Nakuru Eldoret highway.
Congestion in the central business district which has been a source of frustration for city residents.
2. Construction of an airport
They have tasked the Kenya Airports Authority to construct an airport at Lanet, which is planned to open in August 2022.
The Ksh3 billion initiative will open up the region to untapped options for taxpayers.
The project expected to promote tourism and the agricultural sector.
Residents will also benefit from the improvement of roads leading to the airport.
READ ALSO:
1: Chebukati Dismissed By IEBC For Withdrawing From National Elections Management Committee
2: KRA Goes For Mudavadi After His Latest Move
3. Public Park Redevelopment
The county administration has taken on the project to beautify the new city.
Renovation public parks and infrastructure will be in consoderation.
During the ceremony, President Uhuru Kenyatta unveiled the Nyayo Gardens, which have been undergoing rehabilitation since 2019.
The gardens will provide residents and visitors with a tranquil space to unwind in the bustling city.
They have also improvesd the park's infrastructure to complement the look of the newly refurbished gardens.
4. Housing
Nakuru's elevation to city status will help to forestall the inevitable mushrooming of slums.
President Uhuru launched a project in Bondeni communities to build 605 affordable housing units.
This will serve the city's population to improve their living circumstances and promote security in the slums.
As a result, they will expand the municipality's boundaries , as more individuals will be ready to settle in the city.
Nakuru may be the youngest of the cities, but we expected it to make a significant economic impact.