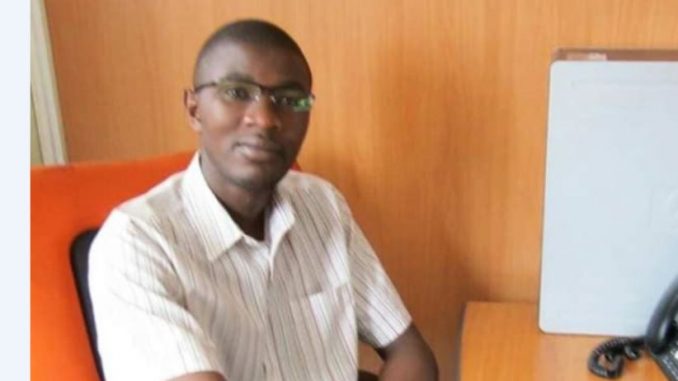 A Nakuru tycoon is being treated in Nakuru County hospital after trying to commit suicide by jumping from the fourth floor of their apartment. He had just murdered his wife at Afraha in Nakuru Town East.
On Wednesday, Paul Ochieng, 40, allegedly stabbed Mary Njeri Kamande, many times in the chest with a kitchen knife. Their two babies looked on in horror as he jumped off the building.
The two lovebirds were engaged in a domestic fight. That is according to Nakuru Town East Sub-County Police Commander Elena Kabukuru. Paul accused Njeri of infidelity. The deceased was very young, and she was allegedly seeing other men outside her marriage.
The guy must have been furious because he stabbed his wife 20 times as their five-year-old twins watched. It is a scene they will probably never forget. The incident will traumatize them for the rest of their lives.
"The couple had a domestic dispute, which resulted in Ochieng stabbing Njeri in the right side of her chest. The young girl died on the spot," said Kabukuru.
Rushed to hospital
Ochieng leaped from the building but survived and neighbors rushed him to Nakuru's level 5 Hospital. Good Samaritans rushed him to the health facility when they discovered he was breathing.
As much as he survived the suicide attempt, he suffered damaged limbs. The area OCS stated that the Nakuru tycoon will face the full force of the law once he is out of the hospital.
The police that arrived at the scene conducted a thorough analysis of what transpired. Now there are two very young twins that will grow without their mother.
According to the police chief, the couple had only recently moved into the apartments.
The police commander told journalists that the couple's five-year-old twins are in the hands of their neighbors. The police are locating Njeri's relatives.
This is one of many unfortunate incidents in marriage this year. Marriage is not to kill. Kenyans need to normalize going for counseling.
READ ALSO: A Mount Kenya University Student Commits Suicide in Thika